ContentStudio 2.0 release was a huge assignment for our team. The data migration of all accounts was a mammoth task within itself. We were able to successfully migrate 40 million social and blog posts in order to protect data integrity. Under strict time constraints, we strived our best to build a version which would bring smiles to our customer's faces.
Since the release one month ago, we have been hard at work refining and perfecting exciting new improvements to make your experience better. We are really happy to introduce the latest features to our valued users.
Let's begin exploring them.
Native Image Editor
Using images in your content, stories and social posts increases their chances of catching the audience. There are times when you need to add a text or a gradient to images, but it requires some other third-party tool like Canva etc.
We have come over this problem for you. Now add text or apply filters to images, using our built-in Image Editor. Here is how.
1. Click on the Pencil Icon.


2. The editor will open, you can load your image and save it and have it published to your channels.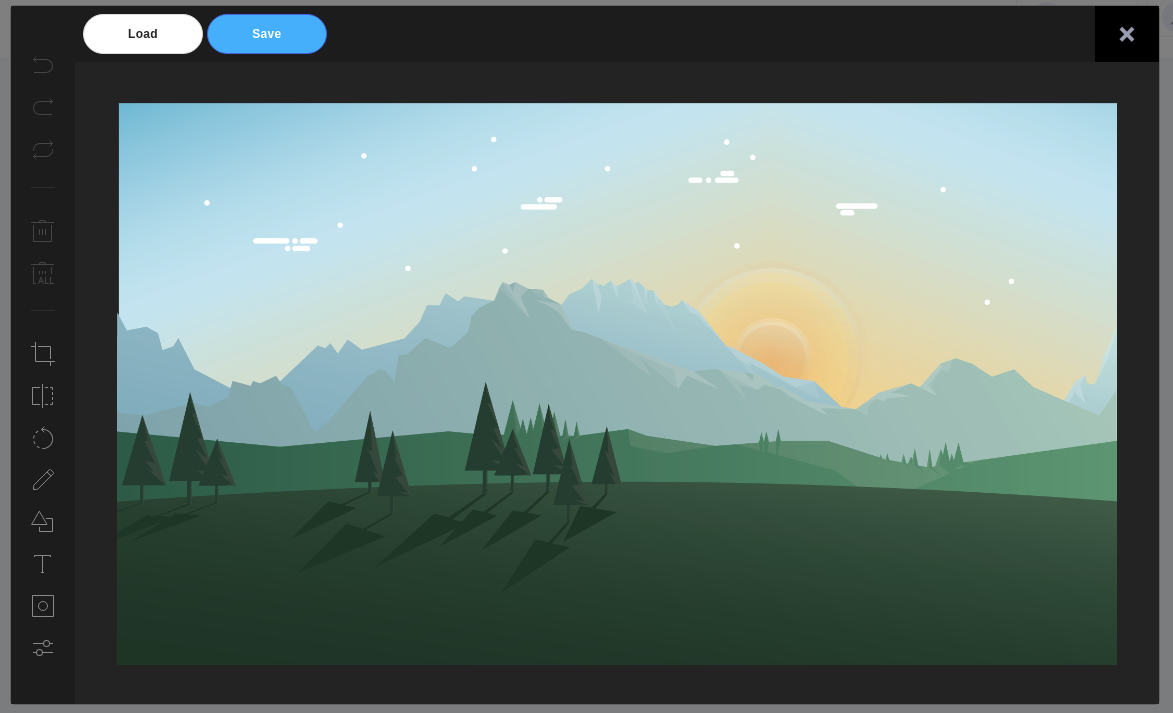 3. Use the toolbar on the left-hand side of the image editor and apply stunning effects to the images.
WordPress Plugin Compatibility with 2.0
After the release of ContentStudio 2, we have upgraded the WordPress plugin for better performance
Now, you can compose your post right into ContentStudio and publish them seamlessly with your SEO optimized settings to your blog.
Follow the link to download ContentStudio WordPress Plugin: http://track.contentstudio.io/wordpress-plugin-download
Please remove the existing plugin and install the new plugin.
Follow the below steps mentioned in the guide to install the new plugin.
https://docs.contentstudio.io/article/382-how-to-connect-wordpress-blog
If you get an error message asking you to whitelist IP's, follow the below guide to whitelist ContentStudio IP's for the mentioned plugin.
https://docs.contentstudio.io/article/391-known-wordpress-connection-conflict
Note that the meta settings that you added while composing a blog will go as it is to your WordPress website.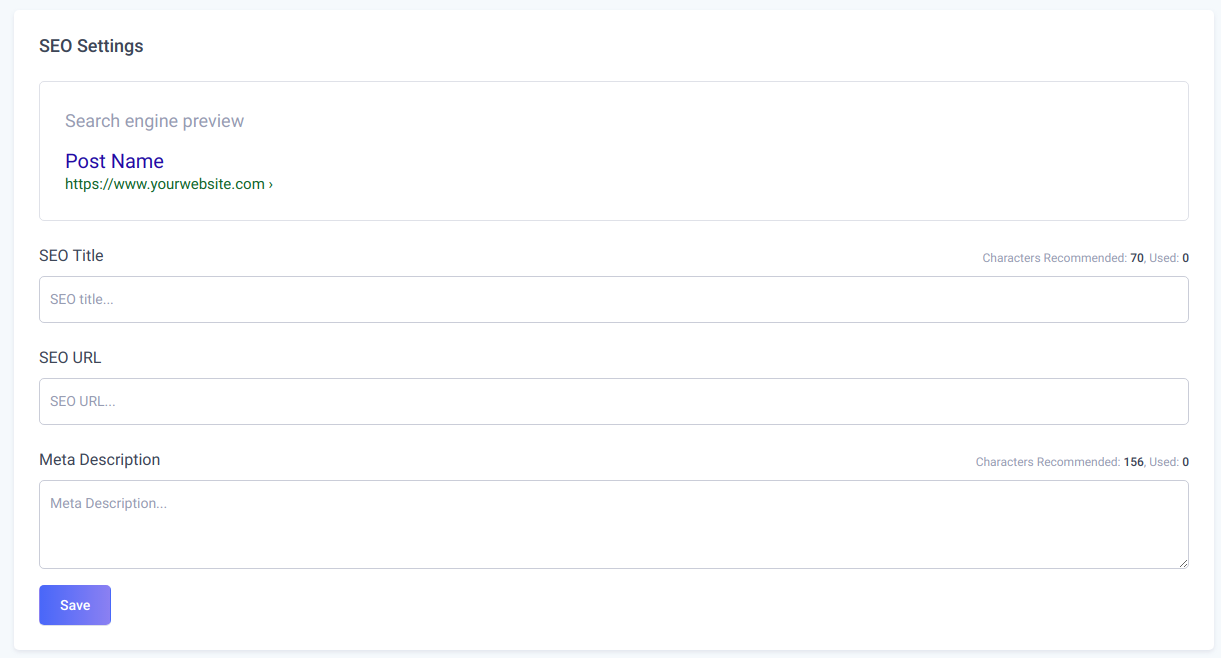 To learn about how to install the plugin, read the knowledge base article below.
https://docs.contentstudio.io/article/382-how-to-connect-wordpress-blog
Draft option in Composer
There are cases when you are composing a blog or social post, but wish to continue later and publish it after the approval from your team.
For cases like these, there was a much need "Draft" option.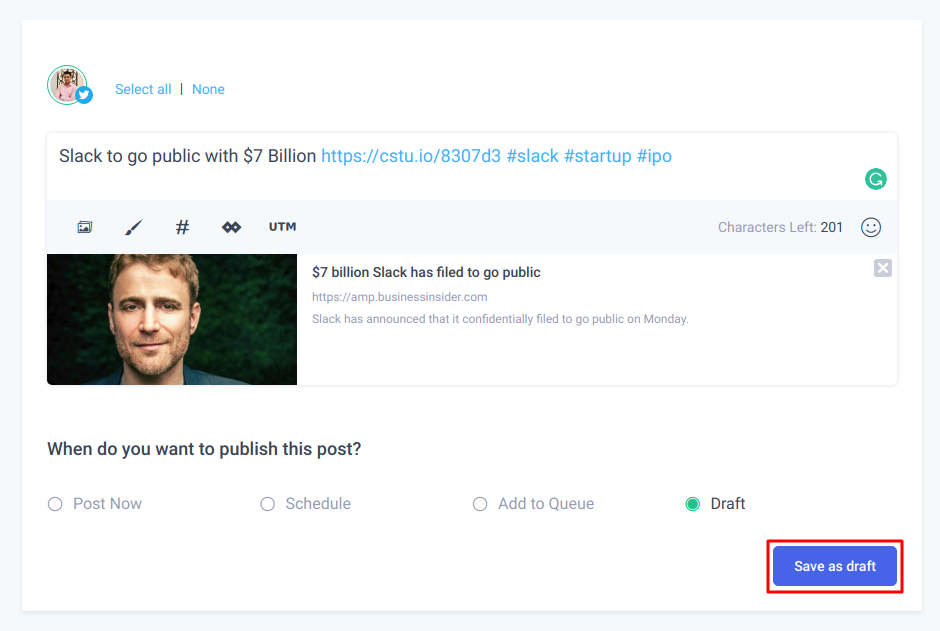 Your Draft Posts will also be available in Composer Listing as well as in the Planner module.
Media Option in Composer
Adding media such as images, memes, videos, and infographics sets your content apart from your competitors.  Visuals have been proved to improve audience engagement as it is easy to comprehend.
Now you can easily import images and other media assets while composing a blog post through ContentStudio. They will be saved in your library and you will be able to re-use them in the future.


Also, we will be adding support to import the images from Dropbox, Box and other third-party platforms to import your digital assets into ContentStudio Media library.
Source History and Notification
After adding OPML file or Integrating Feedly to your ContentStudio account, you can now track the progress of your source history.


Further, you will be notified once your imported feeds have been added to your account.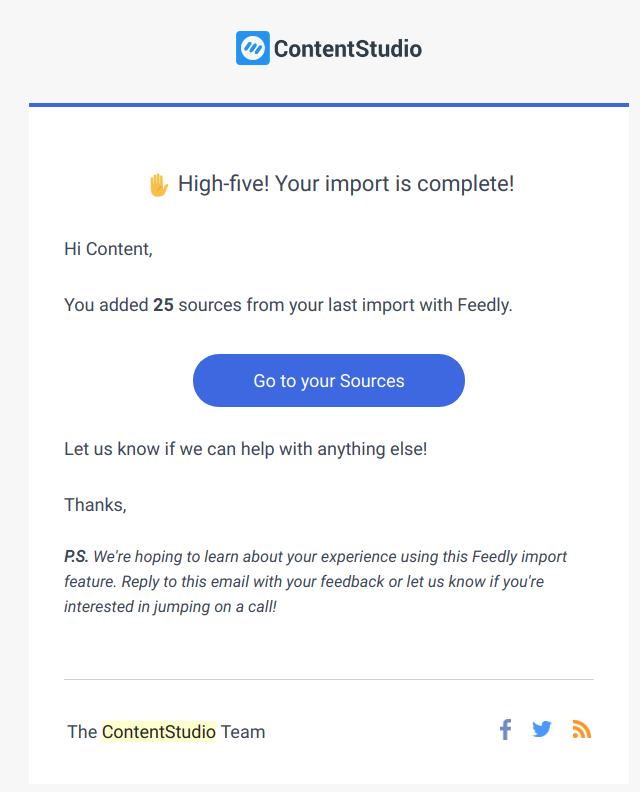 We believe that little things can make a big difference, even seemingly small changes can save your whole team some precious time.
.We sincerely hope these upgrades will further streamline your own processes.
That's all for now. We will be periodically releasing updates and notify you about them.
Wasiq Naeem
Wasiq Naeem is a content and digital marketing veteran who is passionate about his writing. Extensive research and producing high-quality content is just another day at the office for him.