If you are new to Instagram and figuring out how to add music to Instagram story. Then, you do not need to worry!
It is quite simple and easy to add music to your Instagram stories. The feature was introduced back in 2018. It is now being enjoyed by 1 billion users on Instagram.
How to Add Music to Instagram Stories?
Follow these steps to add Instagram music to your story:
Step 1: Your Story
Open Instagram.
At the top-left of your screen, click the "Your Story" icon or tap the "+".
You can also navigate to story mode by swiping right.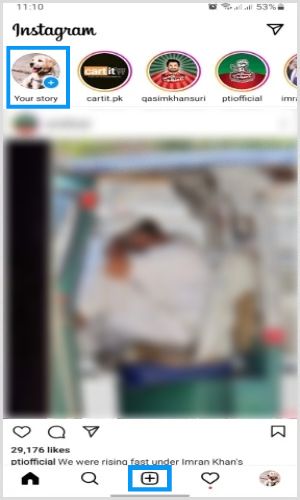 Note: If you are using Instagram Lite then you are limited to post only one 15 second story at a time.
Step2: Upload Image Or Video
Select your desired picture from the camera roll and upload, or shoot it with the story camera.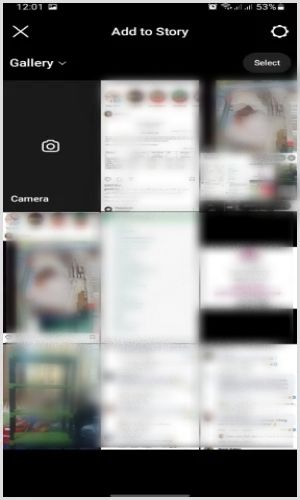 Step3: Get the Music Sticker
How do I get the music sticker for Instagram?
Press the sticker button at the top of the screen next to the text option.
Now tap on the "Music" to get the "music sticker"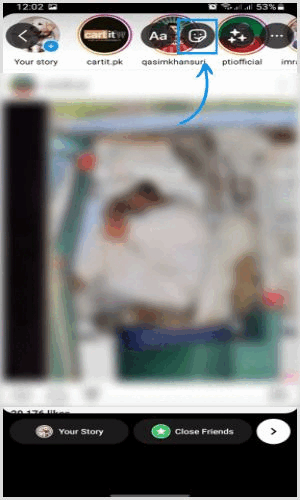 Step4: Choose Your Song
Enter the song you want to use into the search bar, or browse by mood, or what's popular right now in the list.
Then click on the song you like to add a song to your story.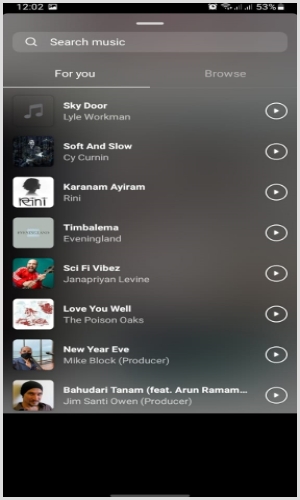 Note: Some songs may not be available to you due to copyright issues.
Step6: Adjust Sticker
Now move your sticker to the desired location.
Then, in the top-right corner of the page, tap "Done".
Lastly, at the bottom-left of the screen, tap the "Your Story" button to complete the process.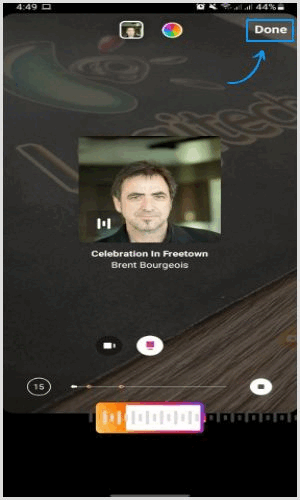 Note: If the lyrics of the song are available, they will pop up on screen.
Related: How To Use Instagram Story Templates [+20 Free Templates]
Why Can't I Add Music to My Instagram Story?
Most probably your app is not updated which is why you are missing out on the feature of adding music to Instagram stories.
The music sticker feature is only available to 51 countries so you might not be part of those regions.
Maybe the song you are searching is recently released and is not available on Instagram.
Lastly, if you are using an Instagram business account, then business accounts have only access to royalty free music due to copyright issues.
How to Add Your Own Music to Instagram Story?
You can add your music to Instagram story by recording and uploading a video. At the moment, you can add songs before recording your story in iOS only but soon the feature will be added to Android aswell.
Another way to upload your own music is by uploading a video from your gallery. Once you upload the video, turn the sound off by tapping the speaker button at the top left of the screen as show in the GIF below.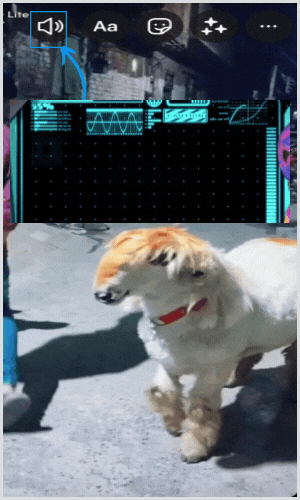 Mustafa Niazi
Mustafa Niazi is a blogging addict, a tech fanatic, and a social media marketer.