Dimensions of Facebook Cover photo size
On a desktop, the Facebook cover photo measures 820 pixels wide by 312 pixels high. Meanwhile, users on mobile devices will see 640 by 360 pixels.
The first step in projecting the right image on social media is choosing the appropriate Facebook cover photo size.
Having the right Facebook cover photo will reflect your online branding, personality, or mission statement. Finding the right visuals is important, as it can leave an everlasting impression.
Things to remember before uploading a Facebook cover photo
The Facebook cover photo is like a shop window for a brand page. Users look at an image and decide to go through the page's content or leave it instantly. 
You must remember a few things while choosing a Facebook cover photo. 
Must be authentic

Cover photos always relevant to the brand

Covers are always public

Let the cover image resonate with the page's content

Having too large pictures will result in cropping out your content

Having too small will look pixelated and stretched

Don't change the cover photo too often

Use a free cover photo template or make a customize one with Canva
The easiest way to manage & grow your social channels
Trusted by 80,000+ forward-thinking agencies &
brands worldwide
Start Free Trial
How To Upload Facebook Cover?
Step 1:
Open Facebook and go to your "profile page".
Step 2:
Click "Edit cover photo" and click "Upload."
Step 3:
Once you upload an image from the device, click "Save Changes."
Step 4:
Your Facebook cover photo will be updated
You can reposition or remove also anytime.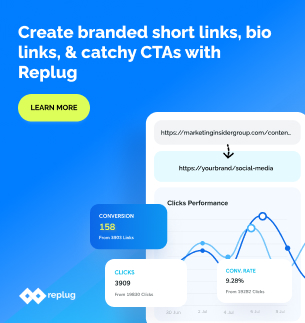 Examples of Brand's Cover Photo
Once you have gone through Facebook cover image guidelines and figured out dimensions and pixels, make sure to choose a design that is spot on. 
Speaks brand's persona
Example#1 ContentStudio
ContentStudio shows off its brand's personality with easy-to-process visual elements, plain background color, and precise context. Having an image that show's your brand personality is not only good for brand awareness but also helps customers to know they are on the right image. 
Design it clear & loud
Example#2 Coca-Cola
Coca-Cola is taking advantage of the Facebook page cover to amplify the tone and identity of their business without taking away from CTA like the buttons underneath the image or the most popular posts in the page's feed.
Show highlights and news
Example#3 Netflix
Netflix's Facebook cover photo is advertising the brand just in the right way, by showing the most watched and award-winning season.
If your Facebook cover photos show highlights and news, it will focus potential buyers on what you're selling and persuade them to visit and learn more. Your Facebook header is your ideal place to highlight what's new or featured with your brand and advertise the newest activities and goods.
Creating the right Facebook cover photo
Creating the right Facebook cover is a daunting task. You have to consider the brand's relevancy, color theme, dimensions, & style. 
The Facebook cover photo is the first chance to make an impression on a larger audience. If you follow all the above-mentioned factors, hopefully, the cover photo will speak out loud about your brand's personality and will attract potential customers.
Trending:
An Ultimate Guide to Facebook Reels

How to Disguise a Link To Boost Your Affiliate Marketing?
How to Post a Picture on Facebook?

Get More Customers With One Bio Link
Khadija Anwar
Meet Khadija Anwar, an accomplished tech writer with over 500 published write-ups to her name. Her impressive portfolio can be found on the ContentStudio blog, LinkedIn, and the Fiverr platform.