Reading Time:
13
minutes
How long have you been thinking to dominate Instagram? You have been following a bunch of celebs and influencers who get a ton of traction on the platform by using the best Instagram marketing tools.
Now you want to make something happen for yourself as well.
I'm going to be brutally honest with you. There is no such software that makes your posts go viral. All such Instagram marketing tools could only help you put out Instagram content in some way, but it all comes down to your MESSAGE.
I know what you're thinking: dude, it's not that simple. I have a MESSAGE and I've been trying to get it out for the last two years, but it's not going anywhere.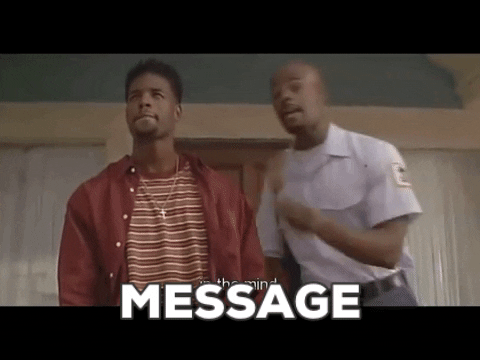 Hear me out!
We can talk about Instagram tips and hacks all day long, but there are so many Instagram influencers that don't care about those hacks.
Sure, they have their social media regime to stick with, but you won't find Instagram influencers involved in follow and unfollow and follow for follow tricks.
The point is that anyone who pops out on Instagram must have a reason to get there. Social media platforms are hungry to put people on a pedestal because these networks feed off of people's attention. And, when someone excels on social media, social networks try to win more and more eyeballs using them.
You've got to have a MESSAGE to convey on Instagram, I don't mean a two-liner motto. It's broader than that.
The MESSAGE means anything you have to showcase, for instance:
Creativity – as in artwork, painting, illustrations, or graphics designing
Teaching – training students through audios, videos, or images
Entertainment – it could be singing, acting, or film-making
Infotainment – by providing education, wisdom, or experience on a subject
News/Updates – by sharing the latest developments in your industry
If you think about it, almost every Instagram account that is growing on the platform–whether it's Taylor Swift or your local barber in town–falls in one of these categories.
Some Instagram users think that the best Instagram scheduling app is the answer to their every Instagram problem. So all they need is to sign up for Instagram management software to skyrocket their Instagram growth.
It's partly true that using an app to schedule Instagram posts could help you put out content consistently, and eventually contribute to your Instagram business success. However, there are several other factors involved too.
I'd shed some light on those factors, but for those of you who have no idea what an Instagram scheduling app is and are thinking 'Why should I use Instagram marketing tools?', here's the answer:
What's the Instagram Scheduling App?
Instagram scheduling app is a social media management tool that helps Instagram users in scheduling posts ahead of time so that they don't have to come back to publish each one individually.
Simply put, It's an app or software that works like a posting app for experts, professionals, and influencers to post Instagram content at a given time.
Such apps that schedule Instagram posts are widely popular because they make Instagram scheduling and publishing a whole lot easier.
Why should you use an Instagram Tool?
Think about it this way; it'd be a nightmare if you're traveling or late for a meeting and you haven't posted on Instagram knowing that you won't be able to do so for the next few hours. Had you scheduled the post last night, there would have been no issue.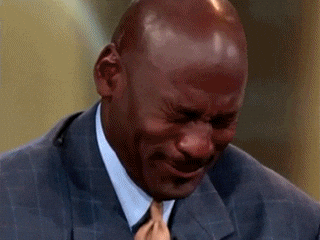 4 Key Instagram Growth Factors to get more Followers
Have you ever wondered why Influencers gain followers rather quickly? Perhaps they make the most of every opportunity they get on the platform.
What type of marketing do influencers use?
Let me share some key Instagram growth factors  that influencers use to gain an audience on Instagram so that you could turn things around for yourself:
It means when you're putting out content on Instagram, you've got to stay in your niche. For instance, you can't post funny cat memes on a charity or healthcare Instagram account. The worst part about posting random stuff on your Instagram account is that it decreases your engagement, and thus, you start to lose the organic reach.
Posting Content Consistently
You might have heard this suggestion a gazillion times that one should post content consistently. It ain't easy to put out content, though, unless you have a system in place to make things happen for you. For instance, if you have a team of content creators working for you and you're using a social media scheduling tool like ContentStudio to plan, schedule, and publish content on social media, then you're all set.

Creating Attractive Content
It's one of the most important factors of gaining momentum, not just on Instagram, but pretty much on every social media platform out there. If you're putting out below-average content, it won't entice people to respond to it; for instance, you won't see comments, likes, and shares.
Once the platform doesn't see any traction on your content, it's likely to push it back. Thus, you'd notice that your content isn't getting enough exposure. So always try to put out entertaining yet meaningful content that catapults your reach on Instagram.
Keeping the Audience Engaged
There aren't any specific rules for audience engagement. However, most Instagram influencers who are good at keeping the audience engaged often try to come up with great content, and then, they ask questions and encourage people to respond to them via comments.
Sometimes, replying to the audience via a Q&A session or a live stream also helps. Just make sure that your followers know you care about them.
That's it.
It was necessary to educate you on what matters on Instagram.
A lot of people start to put out content on Instagram but end up frustrated after two months or so. The reason is that they haven't had a chance to come across the Instagram success factors.
If you follow successful influencers and social media experts who have a massive following on Instagram, you'd notice that they do all four things that I just shared with you.
Let's not get carried away.
Getting to the next question now
What tools do Instagram influencers use?
Now I'm about to share nine of the best Instagram marketing tools that Influencers use and you can't afford to miss out on.
2021 Top Instagram Marketing Tools 
ContentStudio is a state-of-the-art social media management tool that helps individuals, teams, and companies manage their social media content publishing, planning, and scheduling.
Not only does it assist in publishing and scheduling content on all major social media platforms simultaneously, but it also makes putting out content on publishing platforms like WordPress, Medium, and Tumblr easier than ever.
This app is a great tool for Instagram users as it fully uses the potential of having Direct API integration. Key features range from workflow management tools, content categories, analytics, to even social inboxes for seamless engagement with your audience.
The best part about ContentStudio is that it isn't just an Instagram scheduling tool, but instead, it's equipped with several features that make Instagram marketing a whole lot easier. So whether you're looking for the best Instagram scheduling app or need a social media calendar, this tool has got you covered.
Features
The key features include content discovery, planner, publisher, Instagram analytics, and collaboration. Simply put, ContentStudio is an all-in-one platform for finding popular niche content on social media.
ContentStudio has Instagram direct publishing capability (Direct API), which means you can schedule single image or video Instagram posts without mobile notifications or using platforms like Zapier, as long as it complies with the limitations of the API integration. Moreover, you also get the first comment reserved and engage with your posts' interactions from ContentStudio directly.
Their Content Planner works as a content calendar that lets you go through already published and scheduled content within the platform. Furthermore, the app combines the planner with workload perks like the Content Categories; a customizable weekly schedule bound to the accounts your content will be posted to. 
Besides social media scheduling and content publishing, it also helps users discover influencers through its content discovery tool. It gets easier to tap on the industry experts and influencers by searching via relevant keywords or hashtags.
Speaking of hashtags, the app blends the hashtag feature into its composer for super-quick and intelligent tagging. Create a preset list of hashtags that can be automated to either replace keywords in your post or selected randomly from the list. You can also select the number of tags to be used per post.
Furthermore, you can create approval workflows by collaborating with your own team within the app to keep a check on the QA of your social media content as well as keep track of how your content is performing through the analytics section.
ContentStudio also has a mobile application that you can use to post feeds and stories to your Instagram account. This is to balance out the limitations of the DAPI integration.
ContentStudio has a lot to offer under a single umbrella, so don't hesitate to sign up and see it for yourself.
Suitability
ContentStudio is the best Instagram tool for experts, agencies, and large organizations for social media management and content marketing.
Integrations
ContentStudio allows users to collaborate with several online tools and platforms from discoverability and publishing standpoints.  It integrates with tools that help with Instagram publishing like Flickr, Pixabay, Imgur and if you like designing your own images then you can use Canva to help edit your images with filters, templates, art, and so much more.
Free Trial
The users can sign up for a 14-day free trial and check out the platform inside out.
Price
You can sign up for ContentStudio for as low as $49 per month.
Features List
Direct API

Instagram influencer discovery

Scheduler

Content Categories

Workflow approval

Social Inbox

Bulk Automation

Canva Integration

AI-assisted tagging insta

Influencer Discovery

Integration with Image hosting sites (Flick, Imgur, pixabay)
Repost is a popular Instagram posting app that is used to recycle Instagram posts with credit to the original uploader. Since Instagram doesn't have a feature to repost any content on the platform, it has gained some popularity over the years.
However, it does seem like that the Instagram platform doesn't encourage reposting content due to copyright infringement. Therefore, Repost App advises users to request permission from the original poster before reposting any content using their app.
Features
The Repost app has a single core feature that is reposting Instagram pictures and videos while giving credit to the original creator. According to the Repost team, it's recommended to use the web version of the Repost app instead of iOS. The mobile app hasn't been updated in a long time.
Suitability
It's suitable for individuals, photographers, web portals, and magazines that want to collaborate or promote other Instagram users.
Free Trial
Repost is free to use, but there is a pro version for advanced features.
Price
The pro version costs as low as $2.49 per month.
Flick is an excellent Instagram hashtag finder that is designed with the core purpose of discovering the best hashtags for users. Not only does it save a lot of time that users spend on finding tags that work, but it also keeps track of high-performance hashtags to recommend to you.
It does seem that it could turn your Instagram game. One of the hardest things about Instagram growth is finding the right type of hashtags to use. And, when there is a tool dedicated to finding the best hashtags, it could easily become one of the best helper tools for Instagram for anyone.
Features
The Flick tool has several features that revolve around finding the best Instagram hashtags. The first one is the Search feature which is used for discovering relevant hashtags of a niche/industry.
The second one is the Collection which allows users to save and organize hashtags for later use. One of the best things about the Flick hashtags collection is that you can copy a whole collection of hashtags and paste it while posting on Instagram. Finally, there is an Analytics feature that provides insights on hashtags, so that you could analyze which ones to try out and which ones to drop off.
Suitability
It's best suited for Instagram influencers, social media marketers, and companies that want to dominate the Instagram platform.
Integrations
The Flick platform doesn't only have a web version, but it also has mobile apps that make this whole thing a lot easier. You can choose between the iOS or Android app depending on the smartphone. All you need is to search for Flick Hashtags in Google Play or App Store to use it on the go.
Free Trial
Flick does have a 7-day free trial, so don't worry about paying any upfront fee unlike many Instagram marketing tools out there that charge a small fee.
Price
You can start using the lowest plan called Solo that costs £7 per month.
MetaHashtags is an Instagram hashtags generator that helps users tap into the best industry-related hashtags to boost reach and engagement. It's a premium hashtags tool for any type of Instagram user who wants to grow on the platform.
MetaHashtags isn't just any Instagram hashtags tool out there, instead, it has certain features that make this tool stand out from the crowd. If you haven't paid any attention to Instagram hashtags before, you have been missing out on a lot of opportunities. Let's dive deep into this tool to help improve your Instagram marketing techniques.
Features
MetaHashtags comes with many useful features that make this tool one of the best Instagram apps for businesses. For instance, you can track hashtags ranking, generate unlimited hashtags along with their metrics to analyze the quality, filter hashtags based on their size, frequency, and likes, and keep an eye on your competitors' hashtags.
Furthermore, you can save hashtags to your MetaHashtags account for later use as well as export the hashtags lists to CSV files. Several free Instagram tools and management apps assist users in discovering hashtags, but they don't provide the other services.
Suitability
It's a useful Instagram marketing app for influencers, digital marketers, and brands who take Instagram seriously.
Free Trial
MetaHashtags doesn't offer a free trial.
Price
The lowest plan costs €6 with a 7-day money-back guarantee.
Ifluenz is an influencer marketing platform that caters to Instagram influencers and content creators. Such influencer marketing platforms usually connect brands and influencers.
Ifluenz doesn't accept every Instagram user into their influencer marketing program. The influencer must have at least 5,000 followers on Instagram to be able to apply to the program.
Ifluenz has made it to this list, influencer marketing is an essential pillar of Instagram marketing.
Features
It provides a platform that connects Instagram influencers to brands that are interested in working with them.
Suitability
It's an Instagram-only influencer marketing platform, meaning it's open to Instagram influencers only. Furthermore, check out the influence calculator (on their website) that analyzes your Instagram profile and tells you about your eligibility for the program.
Free Trial
It doesn't have a free trial.
Price
There are no monthly or annual charges for both brands or influencers as the subscription is free, meaning you don't pay any upfront fee.
TapInfluence is a mainstream influencer marketing platform that has been around for a while. It's quite popular among YouTubers and Instagram influencers. The influencer marketing platform offers a robust influencer analysis system and lucrative opportunities for both influencers and brands.
Here's a brief guide on the creator eligibility criteria.
Features
It all begins with Influence Discovery that allows brands to find the most trusted and suitable influencer to work with using the TapInfluence intelligent match system.
The second most glittery part of the platform is the Automation. Once you hop on the TapInfluence platform, forget about spreadsheets to keep track. TapInfluence has a robust automated system for campaign management, bidding, scheduling, content reviewing, verification, and other areas.
Lastly, any influencer marketing tool would be incomplete without a hard-core analytics feature. Therefore, TapInfluence has an Analytics feature that is designed to provide in-depth reporting, click tracking, and campaign performance analysis.
Suitability
It's suitable for influencer marketers, agencies, and brands.
Free Trial
TapInfluence offers creators a free plan that allows them to bid on 5 opportunities per billing cycle which is 30 days. Read this article for more details.
Price
According to multiple sources, the plans for brands and agencies start at $1,999.
Word Swag is a graphic design tool that adds beautiful text to your photos and makes them attractive for posting on Instagram and other social media platforms. It's available on the iOS platform for iPad and iPhone users.
Features
It's a simple graphic design tool that adds text to your images or photos to make them aesthetically beautiful.
Suitability
It's a good Instagram posting app for creative designers, photographers, and graphics designers who want to add creative text to their pictures for Instagram.
Free Trial
It's a freemium app, so it doesn't require a free trial.
Price
The app is free. However, there might be in-app purchases.
This is a free photo and video editing app for iOS users. It could take your Instagram game to the next level, especially if you aren't satisfied with the native filters and effects on Instagram.
Features
It lets you add filters, resize photos, insert overlays, and color-grade pictures. Plus, you can also edit videos, add text, and change backgrounds.
Suitability
It's best for photo editors, Instagram influencers, and models who want to polish their photos before publishing on Instagram.
Free Trial
Instasize lets you try the premium version for a week. Even though, it has a free plan that lets you do a lot.
Price
The premium plan costs $4.99 per month.
9. Instagram Font Generator
Instagram Font Generator is a tool of Fontget.com for generating stylish text for Instagram bio or comments. It's a website that provides free downloadable fonts. Graphics designers, illustrators, and website developers often lookout for new fonts to use in their designs. Therefore, such free fonts sites come in handy.
Furthermore, it's one of the best Instagram marketing tools that is developed to assist Instagram users. For instance, TubeBuddy is a tool that helps you improve your YouTube channel or TweetDeck helps in managing your Twitter account.
Features
Instagram Font Generator isn't the main tool of the FontGet, but instead, it's an additional Instagram tool that helps you generate stylish and attractive text for Instagram.
Suitability
It's a cool utility tool for Instagrammers or social media enthusiasts who want to make their Instagram posts more attractive.
Price
It's a free tool for personal use.
What is the best Instagram marketing tool?
It's quite evident that there are a bunch of Instagram marketing tools out there, and it becomes difficult to pick the best one whether you're looking for the best scheduling app for Instagram or a hashtags tool.
I made sure to give you a list of top-notch Instagram marketing tools to try out in 2021 and help you take your Instagram account to the next level.
I'm 100% confident that most Instagram influencers use some kind of Instagram scheduling or analytics tools to crank it up a notch.
It's time for you to choose your favorite Instagram marketing tool, especially if you're serious about growing on this platform.