Reading Time:
9
minutes
Marketers are well aware of the fact that social media is an overwhelming and important part of every single campaign they run. Without the right marketing strategy or software in place, strategizing and maintaining even a few social networks can be a challenging job. This blog is to help you choose the best social media management tools for your business that will grow your business to a new level. 

You might be one of them looking for the right tool for your business. When we say "your business" we emphasize specifically on your business depending on various factors: your Business size, reputation build up in the market, your budget and what not! The social media tool used by a large business might not be the best choice for a startup and vice versa. 
However, leveraging the right smart tools can reduce the workload and help improve productivity, thereby increasing your overall ROI.
Key Point: What was trending in 2020 might be outdated in 2021.
This blog lists the most needed social media posting tools for growing your business in 2021.
The best Social media management tool:
These key elements that make the best Social media management tools in 2021.
Supports more than 4 main social media platforms


Make sure the tool you buy supports a broad range of social networks, particularly four major ones: Facebook, Twitter, Instagram and Linked In. Most of the tools out there explicitly focus on one or two networks, particularly in visual networks such as Instagram and Pinterest.

Scheduling Calendar
This is the main feature most of the SaaS software marketers turn to Social media tool for mainly because it is a huge time saver! Scheduling your posts to various platforms in one place helps you save a lot of time and add-on features introduced to only a few platforms in 2021 like tag locations, trending hashtag suggestions saves your research hassle too. 
Gives Analytics
A tool with no analytics and insights of social accounts? Is that even a software in today's time? Make sure you go for one of those with complete insights feature.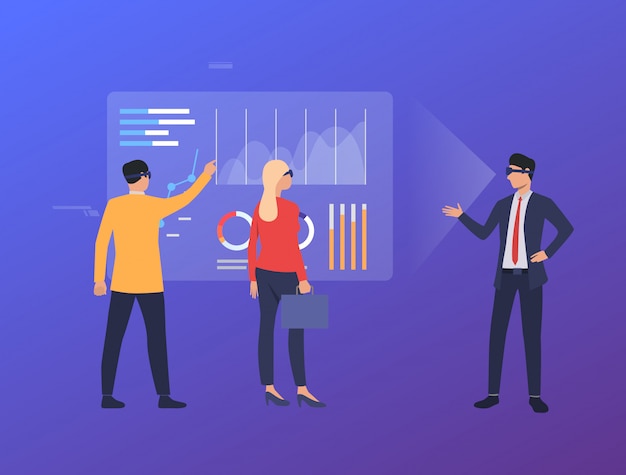 Organized Social Inbox


The right tool helps you to set up keyword searches, track mentions, follow hashtags and save hashtags to interact more efficiently with the audience, and recognise the issues that need to be addressed. Where your company communicates to customers via Twitter or Facebook Messenger messages, it is easier to track your correspondence with one social inbox.
A free trial
Top computer repair services advise that a free trial period for about two weeks before you buy the software is something to look for before going for a paid version. Many software limited trial period and ones that do keep their best features to a paid subscription. For a good experience later follow: try before you buy.
Good Customer Support


I

t's worth pointing out that many tools keep you hanging with an issue for a long period, therefore, a Good customer support

i.e quick response time and problem fixer is always a plus. 
Top 15 trending Social media management tools of the year 2021
Content Studio:

ContentStudio is a management tool for content and social media marketing that assists advertisers, agencies and businesses to put their social channels out in the competitive market.
It is an All in one Social media management tools that caters a large number of social channels and give Insights into each. Social media automation is an add-on to its scheduling calendar. Great tool for small and large businesses in terms of pricing and team collaboration Social Inbox feature making it a great Social media management tool in 2021
Features:
Editorial Calendar
Brand Management
Direct Publishing
Multi-Channel Publishing
Social media Automation
Audience Targeting
Auto Scheduling
Evergreen Campaign
Content Discovery
Content Automation
Social Inbox
RSS feed reader
Analytics and Reporting
Content Curation
Newest Integrations 2021:
Canva
Zapier

Channels:

Facebook, Instagram, LinkedIn, Twitter, Pinterest, Tumblr, Google maps


Pricing:  

$49/month ( 14 days FREE Trial )
Social Chimp
SocialChimp
views 
itself 
as 
one's 
new 
social 
media 
boss. 
Upon 
sign-up, 
users 
gain 
access 
to 
a 
simple, 
accessible, 
one-stop-
automated 
solution 
for 
managing 
and 
developing 
their 
social business 
profile.
Not 
only 
can 
the 
active 
social 
media 
pages 
build 
popularity, 
but 
they 
will 
also 
hold 
one's 
interest 
and 
engagement 
by 
highlighting 
important 
regional 
content. 
Features:
Social media posting
Social media automation
Pricing: Starts at $47/month
Social Champ
Social Champ is the emerging social media tool with affordable prices. Best for a small agency.
Features:
Automation
Chrome Extension
Pricing: Pricing starts at $10/month
Buffer

Buffer is a popular platform primarily aimed to schedule social media posts through its extensive social media calendar.

Features:
Social media scheduling
Post analytics
Channels: Facebook,Instagram,.LinkedIn,Twitter
Pricing: Starts at $15/month ( 14 days FREE Trial )
Social Pilot
Social Pilot restricted to only social media scheduling and social analytics still is widely used for its easy to use structure. Their User-friendly tool with drag and drop featured calendar makes it stand among the best social media management tools.
Features:
Social media Calender
Social media analytics
Social Inbox
Channels:  Facebook, Instagram, Twitter, LinkedIn, Pinterest, and Tumblr
Pricing: Starts at $25/month ( 14 days FREE Trial )
MeetEdgar

MeetEdgar is another social media automation tool with extensive Calendar feature. A great tool solely for social media scheduling with a fun content curation feature for your social media post. However, it doesn't provide analytics and reports.
Features:
Social media Calender
Content Library
Channels:  Facebook, Twitter, LinkedIn, and Instagram.
Pricing: Starts at $49/month (No FREE Trial )

Hootsuite:
Hootsuite is among the former tools that still stands the best among the trending ones for it's updated features every now and then, allowing about 35 social channel integrations in its pro plan, however, it still lags behind in social media automation that is the hottest feature of 2021.
Features:
Social media Scheduling
Channels:  35 social channels including Facebook, Twitter, LinkedIn, and Instagram.
Pricing: Starts at $19/month (3 Social Accounts)
PRO plan $99/month(20 Social Accounts)
Premium $599/month(35 Social Accounts)
Later
Later is the #1 Instagram Management tool, unlike other social media tools it solely focuses on Instagram Scheduling through visual Content Calendar. Using this tool is one of the Instagram growth hacks out there!

Features:
Instagram Scheduling
Channels: Instagram.
Pricing: Starts at $16/month (Small Businesses)
PRO plan $24/month(Large teams)
Premium $41/month(Agencies)

Oktopost
Oktopost is a social media network designed to help B2B marketers create credibility through social media and the importance of their social media efforts. It an all in one tool for B2B Marketers
Features:
Social media Publishing and Scheduling
Editorial Calendar
Social media Analytics
Pricing: Pricing not available
Falcon.io
The platform helps you communicate with your customers, monitor and publish your content, evaluate your progress across channels and more! Above everything, Falcon.io has a Customer Relationship Management (CRM) tool as an add-on.
Features:
Instagram Scheduling
Channels: 5 Social Channels
Pricing: Starts at $129/month(7 Day FREE Trial)
HubSpot
Hubspot is the featuring tool for inbound marketing letting you integrate your SEO, Social Media and Email Marketing at one place. This tool might not be considered the best for solely Social media management but is a good choice when it comes to overall marketing efforts.
Features:
Social media scheduling
Social media monitoring and management
Social media Analytics

Channels:  LinkedIn, Facebook, Instagram, and Twitter
Pricing: Starts at $800/month
AgoraPulse
Agora Pulse is also an all- social media site with scheduling and reporting functionality.
Contrary to other factors, Agora Pulse has many unique features including market analysis and contest applications on Facebook.
Features:
Social media scheduling
Social media Reporting
Social Inbox

Channels:  LinkedIn, Facebook, Instagram, and Twitter
Pricing: Starts at $79/month (29 Days FREE Trial)
Premium $399/month (29 Days FREE Trial)
Story Chief

Story Chief is a great tool for small businesses that will help you collaborate better with your team, publish content more efficiently, and analyse the quality of the content you publish. This tool aims to provide various marketing Integrations with limited tools.
Features:
Social media scheduling and publishing
Social media Analytics
Channels:  LinkedIn, Facebook and Twitter
Pricing: Starts at $114/month (Including Content Calendar)
Iconosquare
Another great tool to solely manage your Instagram Business accounts. Iconosquare gives you deep insights into your Instagram Business Social Channel helping your Instagram growth.
Features:
Instagram scheduling and publishing
Instagram Analytics
Media Library
Channels: Instagram
Pricing: Starts at $39/month
Planable
What makes Planable unique from other Social media Platforms is its social space for team members to collaborate. Like any other Social media Platform, Plannable is low on budget and provides you with basic features of Social media marketing.  However, The main features are limited to only the Premium version.
Features:
Social media scheduling and publishing
Visual Calendar
Social media Monitoring
Pricing: Starts at $39/month (1 Workspace)
Premium $99/month
MavSocial
MavSocial is a great tool for publishing posts at once to all your social platforms. It consists of Media Library that allows you to save images and post to all your social channels. This tool also gives basic social media analytics. However not suitable for large business looking for deep Insights, Analytics and Reports.
On top of this, there is also a Visual Content Calendar where you can view previews of all your scheduled and published social media posts in a calendar format.
MavSocial also has a Social inbox where you can respond to comments, messages and mentions across all of your social media accounts across all platforms in one place with reporting features and on business and enterprise plan the ability to create social media performance reports for each team, brand, campaign, and social media account.
There are team and brand management features, which allow you to set different permission levels for multiple users that are great for large businesses with the add-on of audience targeting capabilities
Features:
Social media scheduling and publishing
Social media Analytics
Social Inbox
Brand Management
Content Calendar
RSS Feed Reader
Channels: Facebook, Twitter, LinkedIn, Instagram, YouTube, and Tumblr
Pricing: Starts at 19/month
Bonus Tools:
You can reach a number of audience with retargeting on social media so I always suggest using a URL shortener with a social media posting tool.
Rebrandly
Rebrandly is the most advanced link shortener for creating branded links and custom short URLs. Let's take a look at some of the benefits of using Rebrandly:
Branded links can drive a higher click-through rate.
Enhanced brand awareness and visibility.
Increased link trust.
Some of the more interesting features that Rebrandly offer marketers include:
UTM builder
Editable destination URL
QR codes
Traffic routing
Link retargeting
50+ app integrations
API
Pricing: $69/month
Replug
Replug is another URL shortener, you can call it an alternative to Bitly and Rebrandly. It has all the features one can ask for. A great tool to bring the most traffic with retargeting.
Affordable pricing and amazing features. Have a quick look at its features:
Features:
Branded link
QR codes
Retargeting pixels
RSS Feed
CTA (Call-to-actions)
Bio-Links
Hide Branding
Analytics and reports
Link expiry options
Team Members
API
Dedicated On-boarding
UTM builders
Custom domains
21 App Integrations
Chrome Extension
Pricing: $49/month ( 14 Day free trial)
Wrapping up:
This is our list of Trending Social media tool of the year 2021. If you think I missed any of your favourite tools, let us know in the comments section! And if you found this blog of any help, share it on your SOCIAL CHANNELS!