How long have you been thinking to dominate Instagram? You have been following a bunch of celebs and influencers who get a ton of traction on the platform by using the best Instagram marketing tools.
Now you want to make something happen for yourself as well.
I'm going to be brutally honest with you. There is no such software that makes your posts go viral. All such Instagram marketing tools could only help you put out Instagram content in some way, but it all comes down to your business goals.
Some Instagram users think that the best Instagram scheduling app is the answer to their every Instagram problem. So all they need is to sign up for Instagram management software to skyrocket their Instagram growth.
It's partly true that using an app to schedule Instagram posts could help you put out content consistently, and eventually contribute to your Instagram business success.
Let's ponder why you need tools for Instagram Marketing.
Why should you use an Instagram Tool?
Think about it this way; it'd be a nightmare if you're traveling or late for a meeting and you haven't posted on Instagram knowing that you won't be able to do so for the next few hours. Had you scheduled the post last night, there would have been no issue.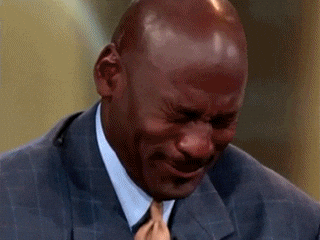 A lot of people start to put out content on Instagram but end up frustrated after two months or so. The reason is that they haven't had a chance to come across the Instagram success factors.
If you follow successful influencers and social media experts who have a massive following on Instagram, you'd notice that they use marketing tools to increase productivity that you might not even have discovered as yet.
Let's not get carried away.
Getting to the meat of the matter now!
Instagram Marketing Tools to Use in 2022
Publishing and Scheduling Tools
1. ContentStudio
ContentStudio is a state-of-the-art social media management tool that helps individuals, teams, and companies manage their social media content publishing, planning, and scheduling.
The best part about ContentStudio is that it doesn't just serve as an Instagram scheduling tool, but instead, it's equipped with several features that make Instagram marketing a whole lot easier. So whether you're looking for the best Instagram scheduling app or need a social media calendar, this tool has got you covered.
Features
Instagram influencer discovery
Post Scheduler
AI-based Caption Generator
Competitor analytics
Content Categories
Bulk Automation
Canva Integration
AI-assisted tagging
Influencer Discovery
Integration with Image hosting sites (Canva, Flick, Imgur, pixabay)
Suitability: ContentStudio is the most useful Instagram tool for experts, agencies, and large organizations for social media management and content marketing.
Integrations: ContentStudio allows users to collaborate with several online tools and platforms from discoverability and publishing standpoints.  It integrates with tools that help with Instagram publishing like Flickr, Pixabay, Imgur and if you like designing your own images then you can use Canva to help edit your images with filters, templates, art, and so much more.
Free Trial: The users can sign up for a 14-day free trial and check out the platform inside out.
Pricing: You can sign up for ContentStudio for as low as $49 per month.
2. Repost
Repost is a popular Instagram posting app that is used to recycle Instagram posts with credit to the original uploader. Since Instagram doesn't have a feature to re-post any content on the platform, it has gained some popularity over the years.
However, it does seem like Instagram as a platform doesn't encourage reposting content due to copyright infringement. Therefore, Repost App advises users to request permission from the original poster before reposting any content using their app.
Features: The Repost app has a single core feature that is reposting Instagram pictures and videos while giving credit to the original creator.
Suitability: It's suitable for individuals, photographers, web portals, and magazines that want to collaborate or promote other Instagram users.
Free Trial: Repost is free to use, but there is a pro version for advanced features.
Price: The pro version costs as low as $2.49 per month.
Influencer Marketing tools for Instagram
3. Dove Tale
If influencer marketing is part of your Instagram growth strategy, then Dove Tale is a great tool. Dove Tale can help you find influencers in your niche by keywords, locations, followers, and engagement rate. When you know who the ideal influencers for your campaigns are, that's when your campaigns will be a hit.
Features
Influencer marketing
Instagram Content Analysis
Suitability: Suitable for Social Media Manager, Marketing Research, Social Analytics
Free Trial: 30 days
4. TapInfluence
TapInfluence is a mainstream influencer marketing platform that has been around for a while. It's quite popular among YouTubers and Instagram influencers. The influencer marketing platform offers a robust influencer analysis system and lucrative opportunities for both influencers and brands.
Here's a brief guide on the creator eligibility criteria.
Features: It all begins with Influencer Discovery which allows brands to find the most trusted and suitable influencer to work with using the TapInfluence intelligent match system.
The second most glittery part of the platform is the Automation. Once you hop on the TapInfluence platform, forget about spreadsheets to keep track. TapInfluence has a robust automated system for campaign management, bidding, scheduling, content reviewing, verification, and other areas.
Lastly, any influencer marketing tool would be incomplete without a hard-core analytics feature. Therefore, TapInfluence has an Analytics feature that is designed to provide in-depth reporting, click tracking, and campaign performance analysis.
Suitability: It's suitable for influencer marketers, agencies, and brands.
Free Trial: TapInfluence offers creators a free plan that allows them to bid on 5 opportunities per billing cycle which is 30 days.
Price: According to multiple sources, the plans for brands and agencies start at $1,999.
Master Social Customer Care and Support
Manage your brand's social presence by monitoring and managing incoming messages and comments across your social networks.
14 days free trial - no credit card required
5. Ifluenz
Ifluenz is an influencer marketing platform that caters to Instagram influencers and content creators. Such influencer marketing platforms usually connect brands and influencers.
It doesn't accept every Instagram user into its influencer marketing program. The influencer must have at least 5,000 followers on Instagram to be able to apply to the program.
Ifluenz has made it to this list, as influencer marketing is an essential pillar of Instagram marketing.
Features: It provides a platform that connects Instagram influencers to brands that are interested in working with them.
Suitability: It's an Instagram-only influencer marketing platform, meaning it's open to Instagram influencers only. Furthermore, check out the influence calculator (on their website) that analyzes your Instagram profile and tells you about your eligibility for the program.
Free Trial: It doesn't have a free trial. Read this article for more details
Price: There are no monthly or annual charges for both brands or influencers as the subscription is free.
6. Iconosquare
Iconosquare is an excellent tool that offers a free audit of your Instagram business account. The audit looks at your previous 30 days of posts, your overall profile performance, and offers suggestions for areas where you might improve. Iconosquare's paid tools, in addition to the audit, include analytics and scheduling, although solely for Instagram and Facebook.
Features
Analytics
Publishing
Monitoring
Suitability: Powerful Scheduling, time-saving reporting, and in-depth analytics for Brands and Agencies
Free Trial: 14-day free trial
Price: custom plans for enterprises, $79 for For Small Businesses and
Professional Marketers.
7.  Phlanx
If you're investing in influencer marketing and or are an influence yourself Phlanx can come in handy for you. Whether you are analyzing a rival, or just stalking celebs, Phlanx's Instagram engagement calculator is a great tool to have. It shows you total followers, engagement rates, and average likes and comments on posts.
Features:
Engagement
Social Media Audit.
Brand Mentions
Influencer Directory
Suitability: Agencies and small businesses alike
Free Trial: 3 months
Price: Basic $35 per month, Business $70 per month
Bio-links Tools for Instagram
8. Replug
Replug is a branded link shortening tool that can really help you expand your brand outside of Instagram using Instagram. Replug helps a lot in branding. It's got a really cool bio links feature. So using 1 link in your bio, you can share all your socials, important landing pages, RSS Feed URL, and more in it. It's a really neat tool to have if you want to redirect your followers to other pages especially if your brand is a product that you're selling
Features
Bio Links
SMS short links
Create QR Codes
Twitter Bio Links
UTM Builder
QR code marketing
Suitability: Small businesses, Social Media agencies, and Enterprises all can use it to their marketing benefit
Free Trial: 14 days free trial
Price: Basic packages cost as low as $19 per month and Agency package costs $79 per monthprod
9. Instagram Insights
Instagram Insights is a feature that allows users with Instagram Business Accounts to collect information for their profiles and posts. You'll be able to figure out what your audience enjoys and engages with the most using this information to better your Instagram approach.
In a nutshell, it provides a comprehensive picture of all the engagement metrics relevant to your Instagram activity in one place. Using all this data and more, you can create content for the audience you're targeting which will help expand your followers in that niche.
P.S. Stay ahead of your competitors with a free Instagram competitor analytics tool!
10. Mentionlytics
With Mentionlytics you can track mentions of your company, competitors, and keywords in real-time and automate them. Instagram and other social and web sources such as blogs are all compatible with this program. It facilitates Instagram marketing by helping you monitor your brand mentions and as a result, you can watch where your company is mentioned the most.
Features:
Media Monitoring
Social Intelligence
Social Media Report Builder
Publishing
Suitability: Medium to Large-size enterprises, Agencies, non-profits, and financial institutions
Free Trial: 14-day free trial
Price: Monthly $49 to $450+ based on subscription plans
Instagram Ads tools
11.  Ads Manager
Ads Manager is a platform for developing and tracking ads that are shared by Facebook and Instagram. Advertisers can use this Instagram business tool to access Facebook's targeting capabilities and run campaigns across both networks. You may make edits, respond to comments, and track campaign performance after it has been launched. In the cost tracking sections, keep track of how much benefit you're getting for your buck.
Features
Ad campaigns
Real-time Insights
Suitability: Small businesses, Large businesses, Agency, Media, and publications professionals
12.  AdEspresso
The tools from AdEspresso are intended to help you get the most out of your Facebook, Instagram, and Google ad investment. Its personalized dashboard lets you concentrate on the statistics that help you achieve your advertising objectives. What sets AdEspresso distinct, though, is that it provides real-time advice on how to enhance campaigns.
Free Trial: Your 14-day free trial
Price: $49 to $259 monthly subscription plans
Social Media Calendar for Digital Agencies
Organize all your social posts and visualize your client's social media content plan with an interactive Content Calendar
14 days free trial - no credit card required
Instagram hashtag tools
14. MetaHashtags
MetaHashtags is an Instagram hashtags generator that helps users tap into the best industry-related hashtags to boost engagement and reach with a tool. It's a premium hashtags tool for any type of Instagram user who wants to grow on the platform.
MetaHashtags isn't just any Instagram hashtags tool out there, instead, it has certain features that make this tool stand out from the crowd. If you haven't paid any attention to Instagram hashtags before, you have been missing out on a lot of opportunities. Let's dive deep into this tool to help improve your Instagram marketing techniques.
Features: MetaHashtags comes with many useful features that make this tool one of the best Instagram apps for businesses. For instance, you can track hashtags ranking, generate unlimited hashtags along with their metrics to analyze the quality, filter hashtags based on their size, frequency, and likes, and keep an eye on your competitors' hashtags.
Furthermore, you can save hashtags to your MetaHashtags account for later use as well as export the hashtags lists to CSV files. Several free Instagram tools and management apps assist users in discovering hashtags, but they don't provide the other services.
Suitability: It's a useful Instagram marketing app for influencers, digital marketers, and brands who take Instagram seriously.
Free Trial: MetaHashtags doesn't offer a free trial.
Price: The lowest plan costs €6 with a 7-day money-back guarantee.
Read a comprehensive guide on Instagram Hashtags for Influencers
15.  Flick
Flick is an excellent Instagram hashtag finder that is designed with the core purpose of discovering the best hashtags for users. Not only does it save a lot of time that users spend on finding tags that work, but it also keeps track of high-performance hashtags to recommend to you.
It does seem that it could turn your Instagram game. One of the hardest things about Instagram growth is finding the right type of hashtags to use. And, when there is a tool dedicated to finding the best hashtags, it could easily become one of the best helper tools for Instagram for anyone.
Features
The Flick tool has a Search feature that is used for discovering relevant hashtags of a niche/industry.
The second one is the Collection which allows users to save and organize hashtags for later use. One of the best things about the Flick hashtags collection is that you can copy a whole collection of hashtags and paste it while posting on Instagram. Finally, there is an Analytics feature that provides insights on hashtags, so that you could analyze which ones to try out and which ones to drop off.
Suitability: It's best suited for Instagram influencers, social media marketers, and companies that want to dominate the Instagram platform.
Integrations: The Flick platform doesn't only have a web version, but it also has mobile apps that make this whole thing a lot easier. You can choose between the iOS or Android app depending on the smartphone. All you need is to search for Flick Hashtags in Google Play or App Store to use it on the go.
Free Trial: Flick does have a 7-day free trial,  unlike many Instagram marketing tools out there that charge a small fee.
Price: You can start using the lowest plan called Solo which costs £7 per month.
16. Display Purposes
This web-based tool provides information about Instagram hashtags. Look up a hashtag to get related tags, demographics by age and gender, and a language breakdown. You may also check the most popular posts with hashtags.
17. Keyhole
The hashtag tracking solutions in Keyhole's analytics portfolio are specifically designed for Instagram advertising and marketing campaigns. Is there a branded hashtag you're using? You can calculate the return on investment (ROI) related to that hashtag with Keyhole. Investing in collaboration with influencers? You may also track the impact of those hashtags with KeyHole.
Features
Influencer Tracking
Social Media Account Monitoring
Hashtag Analytics
Publishing & Scheduling
Social Media Reporting
Hashtag Tracking
Keyword Tracking
18. ShortStack
ShortStack specializes in assisting marketers with tracking social contest hashtags. With its Random Entry Selector, you can keep track of your hashtag, identify high-profile users, and choose winners.
Features:
Instagram Hashtags
Email Analytics
Teams
Style Panel
Marketing Automation
Instagram Stories Tools
19. Adobe Lightroom
Try Adobe Lightroom CC if Instagram's Valencia filter and editing tools aren't cutting it anymore. Professional photo editing features are simple to use with this software, especially if you've acquired Lightroom presets.
20. Boomerang
Boomerang is an Instagram standalone app that adds looping effects to images and has built-in connectivity. The Instagram tool makes it easy to add some flair to static photographs that can be shared on the grid or in stories.
Photo Editing Tools:
21.  Instasize
Instasize is a free photo and video editing app for iOS users. It could take your Instagram game to the next level, especially if you aren't satisfied with the native filters and effects on Instagram.
Features: It lets you add filters, resize photos, insert overlays, and color-grade pictures. Plus, you can also edit videos, add text, and change backgrounds.
Suitability: It's best for photo editors, Instagram influencers, and models who want to polish their photos before publishing on Instagram.
Free Trial: Instasize lets you try the premium version for a week. Even though, it has a free plan that lets you do a lot.
Price: The premium plan costs $4.99 per month.
22. Snapseed
Snapseed is a Google-owned photo editing app that frequently ranks first in the App and Google Play stores' photo category. Snapseed has 29 tools and capabilities, including selective editing, which allows you to repair only the sections of a photo that need fixing.
23. VSCO
VSCO is more than a picture and video editing app; it's also a community with weekly challenges, #VSCO hashtags, and VSCO girl memes, among other things. The software is best known for its filters, which include ten that are available for free when you download the app.
Subscription members have access to advanced tools like Kodak, Fuji, and Agfa filters, as well as the company's newest photo and video Montage tool.
24. Prequel
The bold filters and special effects in Prequel will keep you on the cutting edge of Instagram aesthetics. Palm shadow effects and Aerochrome filters are two of the most recent improvements, and they would make your movies and photographs shine. Subscriptions are available for both weekly and yearly periods.
25. Preview
Preview is a feed planning app that can help you organize and create a visually consistent feed. It allows you to rearrange your photos depending on where you want them to be. Preview also helps you produce the best captions and gives you hashtag suggestions based on locations, communities, topics, and more – so you can pick and choose the best ones.
Video Editing Tools for Instagram
26. Adobe Rush
Adobe Rush is like Adobe Premiere Pro, except that it helps you edit your videos directly on your phone – so you don't need a PC. It's also got presets so you can format your videos for feed posts or stories – which makes video creation 5 times easier. You get 3 video exports for free. So you don't have to be an expert to create those captivating videos you've had on your mind for weeks!
Connecting with your audience and building a community on camera can really give you a boost. However, not everyone is comfortable being in front of a camera.
27. Big Vu
Big Vu is a teleprompter app that shows your script while you shoot your video. It also transcribes your videos to create captions for them, making them more inclusive for your audience. This way, you can confidently show up on camera and create a lasting personal connection with your followers and prospects.
Live-streamed video can be of tremendous help when you're looking to grow your social network. When you go live in front of your audience, you want to show them the best. Since Instagram only allows you to go live from your smartphone, you're forced to rob your audience of the great production value you could deliver via a desktop.
28. Yellow Duck
A live-streaming app that can help you instantly create a live stream on Instagram from your PC, Mac, Linux, and more. It's great because your privacy is kept safe and it's like using other streaming apps, but completely free!
Graphic Designing Tools for Instagram:
 29. Canva
A free web-based graphic designing tool that helps you create professional visual content really easily. It allows you to edit your images, use templates to share some of your favorite quotes and infographics, play around with text and create short animations and videos.
Canva makes it all really simple. The best part is that you don't need to be a professional or too tech-savvy to use Canva either. It's a tool for everyone.
30. VistaCreate
Crello is also known as Vistacreate now and has a vast template library so you're able to find exactly what you're looking for. It also allows you to auto-resize your images according to the type of content you're sending out to Instagram- a feed post, story, or video. Another tool that's really user-friendly so you don't need any prior skill.
31. Instagram Font Generator
Instagram Font Generator is a tool of Fontget.com for generating stylish text for Instagram bio or comments. It's a website that provides free downloadable fonts. Graphics designers, illustrators, and website developers often lookout for new fonts to use in their designs. Therefore, such free fonts sites come in handy.
Furthermore, it's one of the best Instagram marketing tools that is developed to assist Instagram users. For instance, TubeBuddy is a tool that helps you improve your YouTube channel or TweetDeck helps in managing your Twitter account.
Features: Instagram Font Generator isn't the main tool of the FontGet, but instead, it's an additional Instagram tool that helps you generate stylish and attractive text for Instagram.
Suitability: It's a cool utility tool for Instagrammers or social media enthusiasts who want to make their Instagram posts more attractive.
Pricing: It's a free tool for personal use.
32.  Word Swag
Word Swag is a graphic design tool that adds beautiful text to your photos and makes them attractive for posting on Instagram and other social media platforms. It's available on the iOS platform for iPad and iPhone users.
Features: It's a simple graphic design tool that adds text to your images or photos to make them aesthetically beautiful.
Suitability: It's a good Instagram posting app for creative designers, photographers, and graphics designers who want to add creative text to their pictures for Instagram.
Free Trial: It's a freemium app, so it doesn't require a free trial.
Pricing: The app is free. However, there might be in-app purchases.
What is the best Instagram marketing tool?
It's quite evident that there are a bunch of Instagram marketing tools out there, and it becomes difficult to pick the best one whether you're looking for the best scheduling app for Instagram or a hashtags tool.
I made sure to give you a list of top-notch Instagram marketing tools to try out in 2022 and help you take your Instagram account to the next level.
I'm 100% confident that most Instagram influencers use some kind of Instagram scheduling or analytics tools to crank it up a notch.
It's time for you to choose your favorite Instagram marketing tool, especially if you're serious about growing on this platform.
Wasiq Naeem
Wasiq Naeem is a content and digital marketing veteran who is passionate about his writing. Extensive research and producing high-quality content is just another day at the office for him.