Content marketing is increasingly becoming a business trend especially after COVID restrictions plunged the world into the internet, to the extent that many ISP's have had bandwidth issues due to the massive amounts of traffic. However, content marketing comes with a lot of pre-planning, preparation, strategies, and analysis that are paramount for influencers to reach out to the audience. Thus, We have compiled 20 vital content marketing predictions for 2021 for you.
20 Vital Content Marketing Predictions for 2021
Through research, insights, and data analysis experts can make predictions which marketers can use to make necessary adjustments in their strategies for optimal engagement.
1. People will see through false virtue signals from brands
An analysis by FastCompany showed that during the height of racism protests, the number of dark skin tones in the beauty sector jumped from 11% to 23% and light skin tones shot down by almost 30%. This regrettably was only a marketing tactic as those ratios reversed nearly back to their previous stats.

People have begun to see through these schemes, the Edelman Trust Barometer indicates as many as 63% of Americans believe brands must see it through to the end if they make a stand against racial inequality, and 56% believe it is their moral obligation to speak out against racial discrimination.
What does this predict for Content Marketers?
This shows that marketers in 2021 need to accommodate social problems and environmental concerns into relevant topics and follow up on them to not be seen as exploitative. Google introduced a reward program in 2019 that allowed users to support nonprofits using their points. Such initiatives are expected to take off in 2021 with even more controversial topics that have been untouchable previously.
Experts say that brands will work even harder to connect and understand their audiences in 2021
2. Diversity in marketing will target beyond race and gender
A majority of the public will engage with brands who are actively taking a stance for diversity, as well as being inclusive with their marketing and advertisements. Research has shown that 64% of the study group took action seeing ads they thought were diverse and inclusive. Specific ethnic groups have higher ratios ranging from 76% to 85% in a variety of different approaches.
What does this predict for Content Marketing?
It is agreed by experts that 2021 will see increased efforts by brands and marketers to be more inclusive and diverse with their campaigns to connect better with their audiences. Intersectionality awareness will be a key aspect of marketing strategies for influencers in 2021.
3. Live-streamed e-commerce on the rise
How many of your colleagues and friends are streaming at home? Taking their first steps at becoming influencers or streamers, podcasters as a way of making an income. Recent statistics from Google has shown a drastic increase in searches for ways to earn via social media. The most searched platform for influencing is Instagram, as 4 of the top 5 places are queries on how to become successful as an influencer on Instagram.
Figure 1
Figure 2
What does this predict for Content Marketing?
Live stream e-commerce, a topic that is becoming increasingly popular, will be the go-to for brands to be prominent in this cluttered digital environment in 2021.
However, no one has utilized this method better than the Chinese. China's Wei Ya (or Viya) has astounded marketers with her records. She makes more sales in one day than Aston Martin does the entire year, what about her viewers?
Her net viewers in May 2020 hit over 37 million– beating the combined peak viewers of Game of Thrones and Breaking Bad.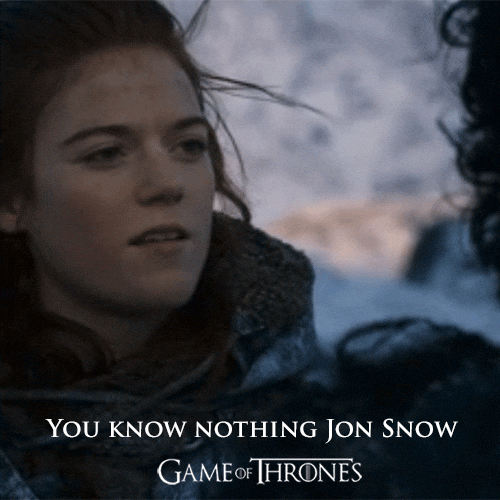 She sold a rocket launch to a commercial buyer for $5.6 million. Viya netted over $459 million in sales on singles day in China, the biggest shopping event in the country.
The brilliant mix of consumer interaction, a limited stock of products, and "getting in on the action" has produced a billion-dollar live-streamed e-commerce business.
4. Fresh priorities. Searches and purchases are more practical.
This pandemic has altered priorities, whether it is on products or information. Up until the start of the fourth quarter of 2019-just before the first hit of the pandemic-the top informational search results show random topics such as "how to take selfies with Dorian Rossini" or "how to train your dragon 3".
Come 2020, the virus spreads like wildfire and a global lockdown follows. This caused a drastic change in needs, people started learning self-sustaining and assisting skills like 'how to make a hand sanitizer'. COVID also hit economies hard developing a mindset in the public to make essential purchases.
  WIki Maslow's Hierarchy
What does this predict for Content Marketers?
In 2021 searches will be largely concentrated on practicality. Marketers should focus on anthropocentric campaigns. Many corporations-large and small-have already made efforts to help people: News article websites are publishing healthcare tips for readers, American express gave credits to every purchase at small businesses and yahoo gave free domains with emails for startup entrepreneurs.
5. AR/VR will plant firm roots in the industry standards
 No one has been able to say with guarantee that AR (Augmented Reality) is a dominating platform due to the mixed opinions of users who prefer in-person gatherings and interactions as compared to virtual ones. It has been an exciting aspect for entertainment but not so much in practicality.
2020, however, is different; work-from-homes, at-home businesses, online meetings, and gatherings have pushed the need for immersive virtual and augmented reality communication applications. This means that next year we can expect a large surplus of AR/VR interactive products and software especially since the key players in this industry have re-initiated various projects and advancements in this technology.
What does this predict for Content Marketers?
Content marketers need to prep themselves for AR/VR compatible UI for audiences, influencers, and clients. According to Kate Afanasyeva-APMM for Google-this will not be an obstacle as more than 400 million devices already support Googles' ARCore; the tech is already in your hands.
6. Micro-influencers will star the show
Influencer marketing is well off on its way to soar in the marketing industry, with business insider reporting that its worth is projected to increase nearly twofold by 2022 to $15 billion.
Nonetheless, picking the right set of influencers for your brand is not a simple matter of selection. Which influencer has the most impact on its audience for the best outcome with content marketing? Markerly made a report that indicates Macro-influencers having upwards of 6 figure followers-earn only 1.7% of likes. Micro-influencers-followers between 1000-100,000-earn likes ranging from 4% to 2.4% respectively.
Figures: Markerly
ExpertVoice learned that Micro-Influencers have higher rates of buying behavior with their followers than previously assumed. One finding concluded that µ-Is (Miu-Is or Micro-Influencers) have 22.2 times more conversations weekly on what to purchase. 82% of the surveyed group amongst them said it was highly plausible they would follow commendations made by µ-Is.
What does this predict for Content Marketers?
We predict that Micro-influencers will be heavily sought out by CMs, observing a stronger impact on the market. Their community-like followers will ensure good reach for brands.
7. Personalized Marketing will skyrocket
Forbes studied that consumers today are frustrated with impersonal marketing tactics. For instance, Smarterhq saw that 70% of millennials were frustrated when they received irrelevant emails. Segment understood that when the shopping experience is impersonal, 71% of the consumers expressed frustration.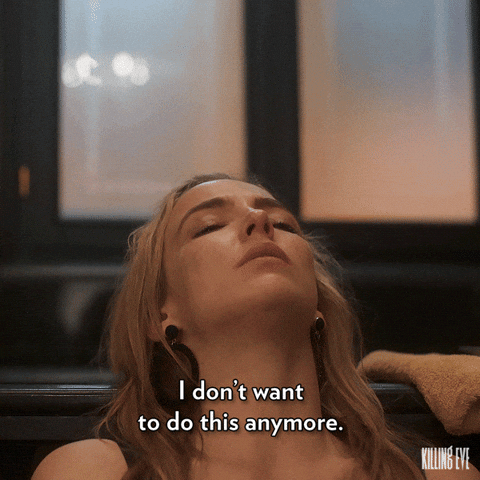 Almost half (44%) of consumers were willing to become repeat buyers after having a shopping experience that felt personal.
This is not just limited to shopping experiences, 49% of consumers made purchases they had no intention of after receiving personalized recommendations for it. Two-fifths of U.S consumers have made costlier purchases from what they had planned due to a personalized experience. A majority of impulse buyers.
85% have been pleased with their purchase, also approximately 88% of marketers in the U.S have witnessed computable improvements due to personalization.
What does this predict for Content Marketing?
The new decade will see a massive increase in personalized marketing investments. There is already an abundance of user data on social platforms that can help personalization, and according to Accenture, 83% of consumers are willing to share their data for a personalized experience.
8. Content Marketing gets acknowledged
In 2018, the content marketing market size saw a total worth of $4.12 billion, but in a report from Technavio by 2024, it is expected to reach a staggering $269 billion.
Further statistics and data calculations have shown that the year-over-year growth rate is approximated at 12.37% for 2020, a CAGR (Compound Annual Growth Rate) past 13% indicating the acceleration of market growth with key players such as Adobe, HubSpot, and Scripted heavily invested in it.
A large portion (41%) will be from APAC (Asian-Pacific) as shown in the report.
Figure 1: BusinessWire
Figure 2: BusinessWire
What does this predict for Content Marketing?
This predicts that in 2021 content marketing will be acknowledged as a genuine business line with promising profit/loss reports.
9. Bigger Investments
What is the future for Content Marketers with investors? Hubspot says 2021 will have a larger number of investments.
In their research, 70% of marketers said they were actively investing in content marketing.
A strong drive for this is due to the promising results marketers have presented with their strategies at tactics. 24% of marketers plan on increasing their investments in this field, seeing as almost 40% of marketers believe content marketing plays a vital role in their overall marketing strategy.
What does this predict for Content Marketing?
Expect big shot companies to start seeking and investing in content marketing, considering the outcome similar to other more conventional or classical means. Marketers that may be under-financed or taxed will see this as a good tiding.
10. Phones come first
Google announced in September 2020 that they shifted to mobile-first indexing for all its websites, but what IS mobile-first indexing? Googles' indexing and ranking systems previously would generally prioritize desktop version of website contents to study its user relevance. This brought forth issues for smartphone users; pages optimized for mobile-use have less content as algorithms are unable to evaluate the actual page for them. Thus, Google elected that they optimize their search index to prioritize mobiles first; in other words, mobile-first indexing. They did ensure both platforms will have a great user experience.
Okay, but why the shift? By May of 2020, approximately 52% of searches were done on smartphones whereas 46.5% were made on desktops. This number bumps up for US search traffic, where 63% of Google searches originate from smartphones. Smartphones today have become so powerful some accessories turn them into fully capable desktops-take Samsung DeX for example.
What does this predict for Content Marketing?
In 2021, Marketers will be making their services mobile-first. Their usage, analytics, reports, and applications should prioritize optimizations for smartphones.
11. E-Schools Trending
David Beebe- an Emmy award-winning Content Producer-said, "Consumers control when, where, and how they interact with brands. In order to break through, brands need to stop interrupting what consumers are interested in and become what they are interested in." This is evident as a whopping 131% of consumers were immediately more likely to make a purchase from a brand whose educational content they had just read, according to Conductor.
Figure 1: Conductor
This pandemic has slingshot the e-learning market into the big leagues with all the lockdowns in place. Menafn calculated the worth of online e-learning in 2019 at $20 billion and predicted that with a CAGR of 13% it will reach the $30 billion mark in 2022.
Figure 2: menafn
What does this predict for Content Marketers?
CMs will target e-learning courses in 2021 for their strong impact and trustworthiness with customers, not to mention its reduced overall cost to serve ratio.
12. Burnt out viewers
Marketers are preparing for audience waning in 2021. As we have foreseen exponential gains in digital marketing, experts advise CMs to take necessary measures for the incoming audience shrinkage due to content overflow. This phenomenon is also known as content fatigue, where your audience is exhausted from all the content that is shared or received. In 2021 there will be too much content to share or read for audiences to be able to consume. That means marketers will be facing an already burnt out crowd.
Zionandzion explains what and when content fatigue occurs. Their graph explains the correlation between the number of content an individual is exposed to and the probability of engagement it may receive.
In 2018, it was seen that users experienced exposure of somewhere between 10-500 content daily which returned a moderate likelihood of engagement. Should people experience any more than 1000 contents a day the probability of engagement becomes negligible?
Microfocus estimated that in 2019 the statistics were overwhelming: 474,00 tweets per minute which is a 58% increase from 2013, an average of 69.4 Instagram posts every minute, around 2.75 million Facebook posts per minute, and 4.33 million YouTube videos are watched every minute.
Figure 1: Sparktoro
What does this predict for Content Marketing?
CMs must be very articulate with their audiences up ahead, with content fatigue and increased scrutiny any inconsistency may get marketers screened over.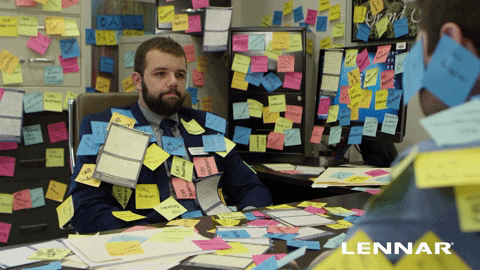 13. Critical Audience
"Expect to find audiences more critical of the words, images, and arguments put forth by thought leaders, brands, speakers, and content marketers.", said Tom Martin of Converse Digital on a Twitter chat with Content Marketing Institute.
He says in 2021 marketers will have to prove and support their content with evidence to be able to persuade their consumers as to why what it is they are saying is true.
I said it before and I am saying it again, 2019 and 2020 were a rollercoaster of emotions for people: Political corruption secrets, racism, discrimination, pandemics, government carelessness, deaths of beloved and iconic celebrities, exposure of false media, you name it.
Statista showed that 52% of U.S citizens believed that news websites regularly reported fake news stories in the States. A further 34% said these websites occasionally reported fake news stories.
Pewsearch reported similar results globally; In Venezuela, only 10% of adults of the 48% profoundly believed in news information from social media whereas the rest only had somewhat of trust. On the other hand, news and information shared via in-person discussions showed that 51% of the 79% adults fairly believed in it while 28% had complete trust in its credibility.
Figure 1: Statista
Figure 2:  PewSearch
As more and more news and information articles get debunked on the internet, CMs must check their sources carefully when posting content to show strong credibility and earn the trust of their audience.
14. Demanding jobs
It is evident the content marketing industry is going to become more demanding. C-level executives will have stronger demands for information and results. Content marketers will be expected to learn new skills and polish current ones.
Jodi Harris of CMI mentions numerous skills for content marketers:  voice search technology which google reports that 27% of the global population is using on their phones, VR/AR as 2021 will be seeing it become mainstream, analytics, and soft skills among others.
Robert Rose from CMI says marketers are also expected to comprehend content operations, digital asset management, paid media, and measurement to stay up to expectations.
15. Buffed Return On Investments (ROI) and better customer satisfaction
Marketers can pump their strategies, flex their statistics, or even flaunt their analytics, they all know that ROI is the holy grail c-suites seek. It is no piece of cake either; Semrush learned that 65% of content marketers were unable to quantitatively demonstrate the results of their marketing even though a slight below half reported it was their utmost priority to improve it.
2021 will show an increase in ROI presentation and its attributes as clients will be increasingly attentive to these. Content marketing can expand a business' overall grasp and boost sales, however, they must also provide evidence to show. Effective attribution modeling will be key to prove the importance and impact of commercial goals in content marketing. Better ROI equals happier CFOs which results in happier stakeholders.
"Every piece of content should have specific measurables tied to real client ROI", says Andrew Nunneley of New Media. He further adds that in 2021 marketers will be focusing on creating rewarding customer experiences with relevant content.
As this turn of the decade becomes a pivoting point for digital marketing, content marketers will face incremental scrutiny.
57% of marketers either don't measure content marketing ROI or are unsure if their organization does this. Furthermore, 27% did not establish KPIs in the past year to measure its initiatives, while an additional 8% were unsure whether or not they had done so. If content marketers cannot grasp the importance of KPIs and ROIs, they will not be able to accurately elucidate how they are generating and performing.
Customers will be unable to thoroughly comprehend how their investments are producing revenue or how they perform on each platform. This will especially hit marketers hard when their customers want to know why their profits are in the decline or why they are not doing as well as before.
16. Get visually creative
Content marketing for customers comes down to data and statistics. A lot of COVID statistics apps had very interactive and aesthetically pleasant visual representations.For example, instead of plain posts and PDFs, think flipbooks and interactive catalogs.The reason for this is that humans can process images 60,000x faster than text. Moreover, Visme learned that the use of colors increases viewers' attention span by 82%, and messages in color are 38% more likely to be remembered.
It is a given that when competition rises, rivalry ensues. CMs will have to strengthen their methods for displaying their data. The most effective technique for this is Infographics-an easy-to-understand presentation of information using images, charts, art with minimal text. People only remember 10% of the information through sound, whereas 65% of the information seen in a visual is recollected. Visuals increase learning and information retention by 78%.
2021 will be a race for CMs conveying their analytics and reports with advanced infographics. Expect to see statistics enhanced at least with animations and interactions, not just static charts. 
17. Digital tool UX will be given precedence
As COVID lockdown ensues, life on the internet continues to bring daily chores such as grocery shopping, eating, and transport all into one place; the convenience of your smartphone.
Food delivery apps have soared during the harsh times of this pandemic to bring meals to your doorstep without having to risk going outside. Although, an increase in this competition means less forgiving users; user experience with apps must be satisfying.
Likewise, the increase in the content marketing business has brought about more critical targets and users. They will demand a better and refined user experience: flexibility, quick response, organized CTAs, and so on. UX teams are expected to see very strong competition in 2021 from rival businesses, so SUIT UP.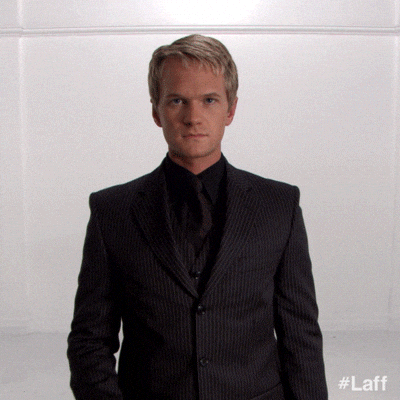 18. AI dependency
It is foreseeable that with a more competitive market the demand of companies to publish more and more content will increase, however, this is difficult due to a lack of resources and budget. Scientists have developed a technological solution by inventing AI that can publish solid content for viewers. It is already being used extensively by leading companies such as The Washington post-who uses its own AI called Heliograf- and Narrative science with their Quill AI.
CMs will be relying heavily on AI-generated content due to high demands and cheap costs. As Wall Street Journal reports, using AI to meet content publishing demands shows 60% to 80% profitability.
CMs will be using AI content generation greatly in 2021.
19. Commitment will lead to success
Professionals prophesize that in 2021 only the brands that truly committed themselves to their content marketing campaign: accurate content formations, proper audience personalization, building trust, proper influencer selection, accurate ROI and KPIs, paid promotions, subscriber count. These brands will top the leaderboards in 2021.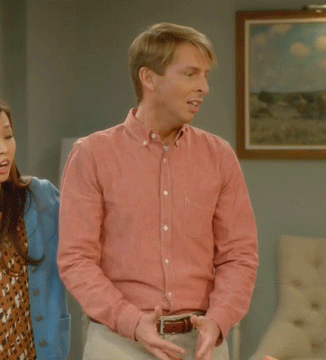 20. Tech Race
As we can see in 2021 Content Marketing will be challenged in a variety of different fields for innovation, especially in technology: be it VR/AR, animation, intuitive interaction, or AI implementation, it will be a race to the top.
CMs should see a great rate of tech development in this field during 2021, similar to the boost in software and technology when work shifted from offices to homes.
Akas Ahmed
A Mechanical Engineer and an IT enthusiast with a knack for marketing, Akas Ahmed lives a life abiding by the words. "To follow your dream is insanity when following your heart's desire in vanity."