The content marketing world is changing at an alarming rate, and marketers need to stay on top of the latest trends.
In 2023 there will be more focus than ever on social media platforms like Facebook or Instagram and blog writing styles that include video posts with captions – these are just some examples among many other things we can expect this upcoming year!
Ensure your business isn't left behind in such a rapidly evolving industry. As a marketer, you need to know what your competitors are up to so that the best strategy can be implemented and stand out from all those other brands vying for attention in an already over-saturated industry!
In this post, learn some important stats about how things were back when 2022 started (and why they may not stay like that forever), as well as top trends likely going forward into 2023- including conversational AI, which could completely change engagement strategies across various platforms.
Content Marketing Stats to Know
The content marketing industry is expected to grow by more than $400 Billion in 2028, reaching nearly $900 billion.
With video marketing becoming more popular than ever, it's no wonder that over 80% of businesses now use the marketing tool to reach their customers.
With 75% of marketers reporting that their social media efforts have resulted in an increase in traffic.
As the second largest search engine, YouTube was estimated to be utilized by 89% of marketers.
94%

 of content marketers leverage social media to distribute content.

The vast majority of young people see Reels and TikTok as being "essentially the same", according to a recent study by Gen Z researchers.
The average Instagram user will interact with Reels 27% more than standard video postings.
Over 80% of businesses are predicted to regularly use webinars by 2022. This is because reaching huge audiences through webinars is both successful and cost-effective.
By 2025, the AI industry will generate $126 billion in annual revenue.
14 Vital Content Marketing Predictions for 2023
Through research, insights, and data analysis, experts can make predictions that marketers can use to make necessary adjustments in their strategies for optimal engagement.
1. Podcasting keeps its Dominance
Content marketing is essential for any business that wants to reach a wide audience. And with the rise of podcasting, it will only become more important. Podcasting is a great way to reach a targeted audience with long-form content. And while it may take more time to produce a high-quality podcast episode, the return on investment can be well worth it.
According to the latest podcast statistic, the number of podcast listeners is estimated to be 424.2 million this year.
In the coming year, we predict that more businesses will start to see the value in podcasting. They will likely collaborate with top-notch podcast production agencies and invest more in producing quality episodes. Content marketing predictions for 2023 also point to increased use of artificial intelligence and chatbots.
As businesses strive to meet the demands of modern consumers, they will rely increasingly on technology to help them deliver the best possible experience. So if you're not already incorporating podcasting into your content marketing strategy, now is the time to start planning how you can make it work for you.
2. Use of Video-Based Content (Including Livestreams)
As we move into the new year, it's time to look at some of the content marketing trends that are likely to shape the industry in the coming months. Video-based content, including livestreams, is one trend that is predicted to have a big impact in 2023.
81% of marketers plan to use video marketing in their entire marketing strategy. There are many reasons why video is such an effective marketing tool. For one, it's highly engaging – viewers are more likely to watch a video all the way through than they are to read an article from start to finish.
Additionally, video provides an opportunity to build trust and rapport with viewers, who can see and hear you in real time. And finally, videos can be easily shared across social media platforms, increasing their reach potential.
With all of these benefits, it's no wonder that many marketers are turning to video to reach their audience. If you're not already using video in your content marketing strategy, now is the time to start!
3. Leveraging SEO to Drive Conversions
49% of marketers report that organic search has the best ROI of any marketing channel.
It is no secret that SEO is one of the most important tools in a marketer's toolkit. By optimizing your website and content for the search engines, you can drive organic traffic to your site and improve your visibility in the SERPs. In turn, this can lead to increased brand awareness and more conversions.
However, SEO is constantly evolving, new opportunities will arise, and it can be difficult to keep up with the latest trends.  So, if you're looking to increase your conversion rate in the coming year, make sure to keep an eye on the latest SEO trends.
4. Virtual and Hybrid Events
Content marketing is an ever-changing field, and predicting the future can be difficult. However, there are some trends that suggest what content marketing may look like in 2023.
One such trend is the rise of virtual and hybrid events. As more and more people become comfortable with digital experiences, there will be greater demand for events that can be accessed online. This could mean anything from live-streamed conferences to virtual reality meetups.
However, not everyone will be ready to embrace the digital world just yet. That's why hybrid events will become increasingly popular. These events combine the best of both worlds, offering an online component for those who want it while still allowing for in-person interactions.
According to the study, future events are predicted to be 32% physical, 45% virtual, and 23% hybrid.
As a result, content marketers who can adapt to this trend will be well-positioned for success in 2023.
5. Focus on Infographics

Content marketing has always been about creating and curating interesting and useful content to your target audience.
For the past few years, infographics have been one of the most popular content types. They're easy to digest, visually appealing, and shareable across social media and other channels.
In a world where attention spans are shorter than ever, creating infographics are an effective way to quickly convey complicated information. For brands, infographics offer a unique opportunity to cut through the clutter and stand out from the competition.
Now is the time to start if you're not already using infographics as part of your content marketing strategy. With the right approach, infographics can be a powerful tool for driving traffic, generating leads, and boosting conversions.
As we move into 2023 and beyond, expect to see more brands using infographics to reach their audiences.
6. Micro-influencers Will Star in the Show
You're missing out if you're not using micro-influencers in your influencer marketing strategy. In 2023, micro-influencers will star the show. Here are the stats:
– Micro-influencers have 60% higher engagement rates than influencers with over 100,000 followers.
– 77% of marketers believe that micro-influencers are more effective than celebrities in influencer marketing.
– 61% of consumers say they are more likely to make a purchase based on a micro-influencer's recommendation than a celebrity endorsement.
So what makes micro-influencers so effective? First, their smaller follower counts mean they have a more engaged and dedicated audience.
Second, their relatability factor is through the roof. And finally, they tend to be experts in their niche, which gives them more credibility with their followers.
If you're looking to get started with influencer marketing, make sure to include micro-influencers in your strategy. You won't be disappointed with the results.
7. Optimizing Content for Audio Searches

As we move into the future, we must consider how our content will be consumed.
More and more people are using voice search to find what they need, whether it's through a personal assistant like Siri or Alexa, or through a dedicated piece of hardware like an Echo or Google Home.
And by 2023, it's estimated that nearly 80% of all internet searches will be conducted via voice. This means that if we want our content to be easily found and used, we need to optimize it for audio searches.
There are a few things to remember when optimizing audio search content.
Use natural language and avoid jargon as much as possible. People searching by voice are more likely to use conversational terms rather than specialized vocabulary.
Keep sentences short and concise – again, this is because people searching by voice typically look for quick answers, not long-winded explanations.
Make sure your website is mobile-friendly; since many people use voice search while on the go, it's important that your site can be easily accessed and navigated on a mobile device.
By following these tips, you can ensure that your content will be easy to find and use – no matter how people search for it.
8. Rise of AI-Technology in Content Marketing
It's no secret that the rise of artificial intelligence (AI) technology has been game-changing for content marketing.
In just a few short years, AI has transformed the landscape of content creation, making it easier and more efficient than ever to produce high-quality content at scale.
And according to recent estimates, the use of AI in content marketing will only continue to grow in the coming years. By 2023, it's estimated that:
AI will create nearly 80% of all content. That's a huge increase from the current rate of just over 50%.
85% of all customer interactions will be managed without a human by 2023
Global spending on cognitive and AI systems will reach $77.6B in 2022
AI-based content marketing tools are already becoming increasingly popular, with users growing by nearly 50% yearly.
As AI-based tools become more sophisticated, they will allow marketers to automate more and more tasks, freeing up time to focus on other aspects of their campaigns.
Simply put, those who are able to adapt and embrace AI technology will be well-positioned for success in the years ahead.
9. Updating and Optimizing Old Articles
As any seasoned blogger knows, the internet is a constantly changing landscape. What works today may be out of date tomorrow, and what was best practice last year may no longer be effective.
As a result, it's important to periodically review and update your older articles to ensure that they are still relevant and engaging.
One way to do this is to check your traffic statistics. If you see a sudden drop-off in views or engagement, that's a sign that your article might be outdated.
Another way to tell is by looking at the comments. If people are asking questions that you've already answered in the post or if they're pointing out errors, that's another sign that it's time for an update.
Of course, simply rewriting an old article isn't enough. You also need to make sure that it's optimized for the current algorithms and search engine standards.
That means including relevant keywords, using proper formatting, and making sure your links are up-to-date.
By taking the time to keep your older articles fresh and relevant, you can ensure that they continue to drive traffic and engage readers for years to come.
10. Personalized Marketing Will Skyrocket
Forbes studied that consumers today are frustrated with impersonal marketing tactics. For instance, Smarterhq saw that 70% of millennials were frustrated when they received irrelevant emails.
Segment understood that when the shopping experience is impersonal, 71% of the consumers expressed frustration.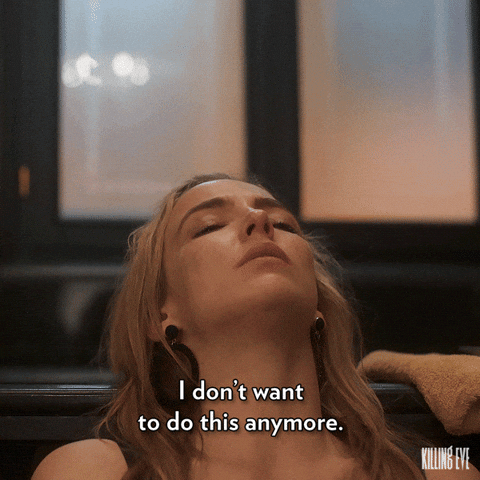 Almost half (44%) of consumers were willing to become repeat buyers after having a shopping experience that felt personal.
This is not just limited to shopping experiences; 49% of consumers made purchases they had no intention of making after receiving personalized recommendations.
Two-fifths of U.S consumers have made costlier purchases than what they had planned due to a customized experience. A majority of impulse buyers.
85% have been pleased with their purchase; also, approximately 88% of marketers in the U.S have witnessed computable improvements because of personalization.
What does this predict for Content Marketing?
The new decade will see a massive increase in personalized marketing investments. There is already an abundance of user data on social platforms that can help personalization.
According to Accenture, 83% of consumers are willing to share their data for a personalized experience.
11. Greater Investment in Long-Form Content

As online content continues to grow, there is an increasing demand for high-quality, long-form content. Readers are tired of skimming through countless articles that offer little substance, and they are eager to find articles that are truly worth their time.
This trend will only continue in the coming years as more and more people turn to the internet as their primary source of information.
According to the study, posts longer than 3,000 words get an average of 77.2% more backlinks. This shift represents a major opportunity for businesses and publishers willing to invest in creating well-written, informative articles.
With the right approach, businesses can use long-form content to build trust with their audience, establish themselves as thought leaders, and drive meaningful engagement.
12. Social Media Presence
In 2023, it is estimated that there will be around 4.26 billion social media users around the world. That's nearly half of the world's population!
Given the huge social media reach, it's no surprise that businesses are increasingly looking to build a presence on these platforms.
However, simply having a social media account is not enough. To be successful, businesses need to put in the time and effort to create engaging content and grow their following.
But what are the benefits of having a strong social media presence?
For starters, it can help businesses to connect with more potential customers. Social media also provides an opportunity to build brand awareness and reputation. When done right, a strong social media presence can do wonders for a business.
Are you ready to get started?
13. Phones Come First
Google announced in September 2020 that it has shifted to mobile-first indexing for all its websites.
This means the company will prioritize providing an optimal browsing experience on smartphones over desktops, traditionally favored by algorithm designers due to their proximity to users who use these devices regularly, even when searching from home or another office space where there is no physical computer present!
The change was made after research found many people were experiencing slow loading times while trying certain tasks online using a regular desktop browser window; this showed some need within our digital lives surrounding fast connectivity speeds wherever we go.
This new indexing method is also applied to all new websites as they're being discovered by Google's search engine bots.
So, if you have a website, make sure it's responsive on mobile devices, or else you could rank lower than other pages!
This change comes at a time when an ever-growing majority of online traffic comes from people using smartphones rather than desktops.
In fact, over 60% of global internet usage now takes place on mobile devices.
This relatively recent trend has led many companies—not just Google—to focus on optimizing for smaller screens and touchscreens instead of the larger ones typically used with desktops.
14. Buffed Return On Investments (ROI) and Improved UX
ROI is a holy grail that both marketers and company executives alike seek.
For many, it's not easy to come by; according to SEMRush 65% of content creators reported difficulty quantifying the results from their marketing strategy even though almost everyone said improving ROI was one of its highest priorities in business today.
57% of marketers either don't measure content marketing ROI or are unsure if their organization does this.
Furthermore, 27% did not establish KPIs in the past year to measure their initiatives, while an additional 8% were unsure whether they had done so.
If content marketers cannot grasp the importance of KPIs and ROIs, they will not be able to accurately elucidate how they are generating and performing.
Customers will be unable to thoroughly comprehend how their investments are producing revenue or how they perform on each platform.
This will especially hit marketers hard when their customers want to know why their profits are on the decline or why they are not doing as well as before.
Wrapping Up
As a marketer, content is always going to be important, but the way in which it is consumed is changing at an alarming rate.
It's essential to stay on top of the latest trends so that your brand isn't left behind – know what your competitors are doing and always be one step ahead!
This post has run through some changes we expect to see in 2023, so make sure you take note and start planning your strategy now.
FAQs
What is the future of content marketing?
Content marketing has been on the rise recently as businesses have realized the power of creating and distributing valuable content to their target audience.
The future of content marketing looks bright as more businesses begin to see the value in investing in this type of marketing. One of the most significant predictions is that it will become even more personalized.

What are the new trends in content marketing?
When it comes to content marketing, there are always new trends to keep an eye on. This year, one of the biggest new trends is Video content.

What content is trending in 2023?
There's no doubt about it, content is king. And in 2023, the trends are all about engagement, interaction, and audience participation. So if you're looking to stay ahead of the curve, here's what you need to know.
1:

Live video

2: Interactive content
3: Audience participation
Remember, the most important thing is always to stay true to your voice and create content that you're passionate about. After all, that's what your audience will really respond to.

Is content creation the future?
As the world continues to move online, content creation is becoming increasingly important.
Content creation isn't just about writing articles or creating videos. It's also about understanding what people want to see and creating content that meets those needs.
That means being able to identify trends and knowing how to produce content that is both timely and relevant.
What is the fastest-growing social media platform in 2023?
According to a study, TikTok will be the fastest-growing social media channel in 2022 and 2023.

Is content marketing on the rise?
Yes.
• Content marketing is on the rise and is predicted to become the main form of marketing within the next two years.
• It is more effective and efficient than other forms of marketing, such as traditional advertising.
• Additionally, content marketing is more affordable and allows businesses to connect with their target audience in a more personal way.
Wasiq Naeem
Wasiq Naeem is a content and digital marketing veteran who is passionate about his writing. Extensive research and producing high-quality content is just another day at the office for him.