Every story, every thought, every idea even a whisper requires an audience, which can be attracted to the slightest of hiss, a gesture, unique color, force and now tweets, shares, online content, and social media management.
Evolution has led people to be tapped thousands of miles away with just a click of a button. That means when there was a calling or a natural change; it caused a murmur, in this present time that murmur needs quality, creativity, balance, and diversity.
Imagining the distinct growth of the content marketing industry creates ripples in the traditional marketing business. The industry is set to be worth $412 billion in 2021, Inspiring all kinds of startups and corporations fighting for the spot. The money in circulation is, of course, the audience and their attention required just for a view. So what does it require to be the top of the bunch, the real influencers, kingmakers who attract all the audience and expand the horizon for the real money?
It all comes down to numbers. Your audience defines yours. Understanding the science behind your audience's attention is vital to every content marketer. But first thing is first, you need to ascertain that you truly can build a relationship with your audience and a relationship requires care that comes with how well you can comprehend them.
Comprehend your audience's inclination
Tech science is evolving by the minute but during the course of this evolution, some universal facts have also taken shape. Creating the basis of content marketing functionality and can be laid down as the five basic rules of keeping your audience at their feet.
It's crucial that the content be regularly updated so that the audience grasps the real essence of what kind of creative hand is behind this content. Successive updates create a rather palatable environment for a user as they are hooked to the state of the content.
The point to grasp here is that you need an intriguing content, keeping it as close to reality as possible. That is how your audience will relate to it. Quality in every industry is vital for its survival, so while at it, make sure your content shows passion behind it. Even a single look at it should be eye-catching. The content writer should keep in mind that the intent is swarming with all kinds of audiences, but at the same time, he should have a realization about the specific sector of the audience he wants to target. A simple example can be a food blog set in the comfort of your own private kitchen. Naturally, people are inclined to be attracted to something that they can feel and be involved with on a daily basis.
The frequency at which your content needs to be regularly updated has a mysterious effect on its viewers. Change is always attractive and requires the audience to return and check for more. So how fertile the well will be, the more the oasis will be green with people, coming and going, leaving a trace behind. There is no thumb rule as to how often you should update your content so that leaves for improvisation for the content writer and
Buyer persona works in the same way. Customer demographics, interests, attachments and the directed segments of the market have the requisite access to all the massive amounts of data analyzed by big analytics. Innovative techniques in structuring the definitive angle of public interest in the right direction should be the baseline strategy.
Trying out proven social media engagement strategies
There are quite a few techniques through which you will see an increase in social engagement statistics. getting users to engage is not easy. You have to be willing to change, experiment and engage yourself in the post your creat. Here are a few tips to help increase your social engagement.
Ask questions
The best way to engage someone in a conversation is to ask them questions. A teacher might deliver the whole lecture and nobody would pay attention. But if the students know the teachers take quizzes mid-lecture from what he is teaching, everybody will be paying full attention.
Somewhere along the lines of "What do you think?". People like to think things through. More importantly, they like to share their opinion with others. This technique incites conversation and urges people to interact with the question at hand. So try and include this phrase in your posts.
Investigate their interest and personality. Post a question that urges people to share their opinion.
Use the phrase " Test your knowledge". Works like a charm.
Use Twitter and Facebook to create polls. It's easier that way for people to contribute their opinion.
Posting an intriguing question. Simply post a question. Whether done so in a social stream, blog post, online group or community, or on a Q&A site such as Quora
Let us see some examples.
Here is a Facebook post urging people to comment on their favorite coffee.

Here are a few backpackers asking the opinion about where they should visit next using Instagram stories.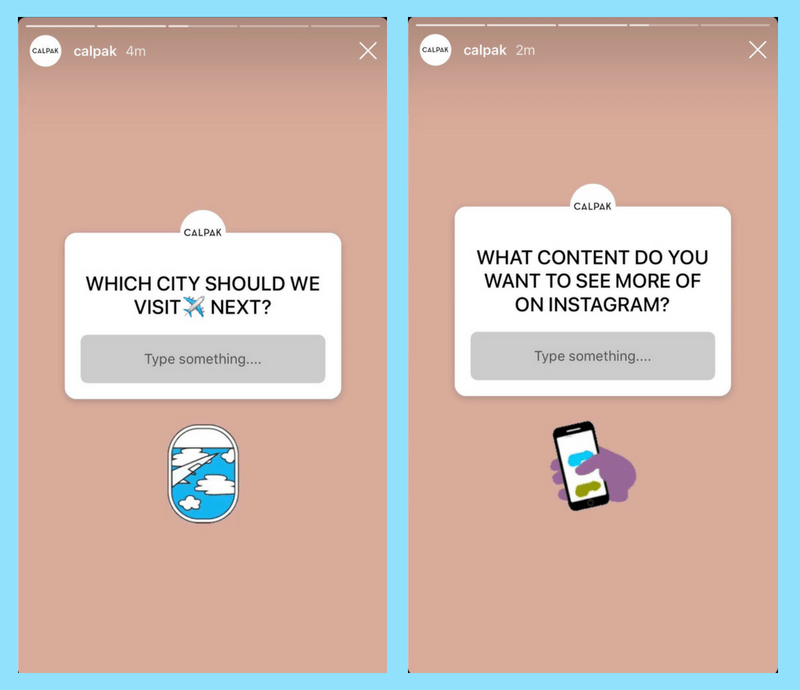 The art of expression
Mobile apps have changed the way we share content on social media. With the introduction of high-resolution cameras, filters, and emojis has encouraged marketers to present their content in a more colorful manner.
Smartphone apps enable people to express themselves every way they wish so. There are however a few tricks which will make your content more shareable.
Hashtags: They are the bridge between like-minded people to converse over topics of common interests. Hit that # key, and invite your followers to jump in and hashtag content related
Feedback: Asking people for feedback is a great way to cement your authority both as a marketer and a retailer. Businesses such as Amazon, Yelp, Alibaba encourages users to provide reviews, ratings, and testimonials which are not only helpful to the business itself but help future visitors make intelligent decisions.
Highlight customer, employees, and partners: The idea of turning employees into social media advocates is that how one can create an environment where employees feel more than workforce and go hand in hand with the company.
Offer based publishing
Nothing beats a good old online offer or incentive. Your brand can engage customers and prospects the old fashioned way, with attractive offers such as:
Instant coupons and discounts
Membership card
Pick your discount promotions
Free shipping
The thing about offers is that you have to A/b test the offer itself, ad copy and pricing to discover what works best for your customers. Consider the following parameter while setting up a discounted campaign.
Make discounts substantial. Offers with free items or with discounts of at least 20% off will reach more people.
Use an engaging image. Photos of people using a product often perform better than photos of a product by itself, and both generally perform better than logos.
Set an expiration date. Give people a few days to discover and claim an offer and allow time for your offer to be shared among friends. The ideal length of an offer is 7 days.
Promote your offer: After creating an ad for your offer, pin it to the top of your Page to help it get noticed.
Visual material for the audience
In order to engage and the audience and make them understand your material better, you need to fulfill their visual hunger. Text-based content is good, but when you infuse it with visual aids, it sets you apart from your competition.
Considering that 90% of all information processed by our brain comes from visual content, it makes perfect sense to use content types which people naturally digest.
Below are a few noteworthy methods to share visual content with your users.
Images
Using images in your content, stories and social posts increases their chances of catching the audience. With attention spans shorter than ever and a rapid increase in the amount of digital content being shared, big blocks of text only is a bit off-putting.

You might be thinking, I am no designer or how can I customized images to be used in the posts. Thanks to online tools such as Canva, draw.io etc, you can easily create or customize images to fit your need. Alternatively, there are an endless amount of excellent quality photos on photo-sharing sites such as Flickr and Morguefile that can be acquired for free.
Videos
As reported by CISCO, videos amount for 69% of all consumer internet traffic. Youtube, the Mecca for online videos report that an astounding 5 billion videos are watched every day. Within the digital marketing community, videos content persistently aids in lead generation. A video allows you to see the face behind the case and gives a sense of confidence while online purchasing.
Having this much daily traffic, it was only imperative that digital marketers joined the party. With so many eyes, it is an ideal opportunity to present your case and educate your followers.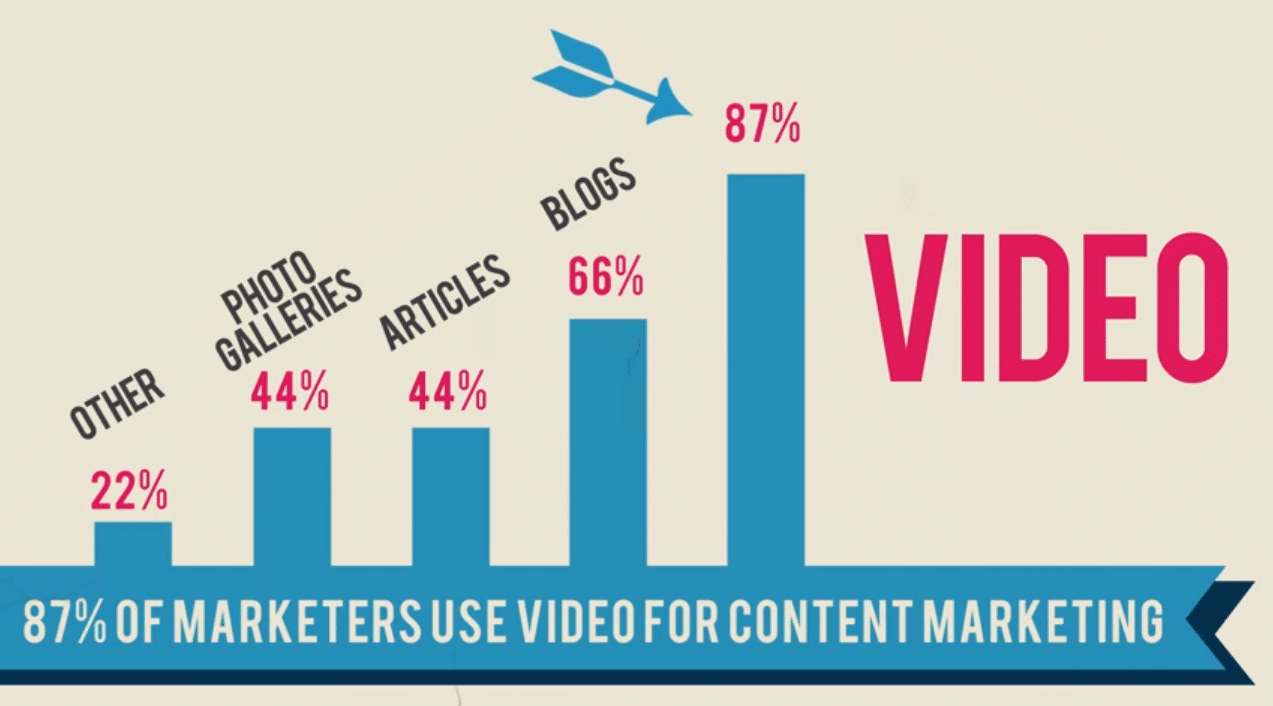 There is a wide variety of videos which can be used to promote your business. These include how-to videos, animated explainer videos, demonstrations or customer testimonials.
Not only that you can use retargeting in the videos you share to keep your audience hooked onto your channel or feed. There are quite a few ways you can share links on Youtube for advertisement. This includes sharing links in the description box, the comment section and linking within the videos.
Sharing a link on the video itself can be done by two methods, one from either 'cards' that pop up in the frame of the video, or clickable 'end screen' elements that are overlaid on the video itself.
Infographics
Infographics are a great way of presenting complex data in a simple and meaningful way. A carefully designed infographic is capable of conveying workflow or a process efficiently. Using the right colors and shapes a designer can construct stunning visualization.
Readers love a good infographic, so if you promote yours effectively, it's highly likely that it will be circulated and reshared by many. You can share your infographics
When you share your infographic via social media, it is recommended to include thumbnail image as well as a hyperlink to your site where the full image is hosted.
Memes
A meme is an idea, behavior, or style that spreads from person to person within a culture. Memes have evolved into images accompanied by funny captions. Memes have seeped into content marketing and now hold a significant place in each article.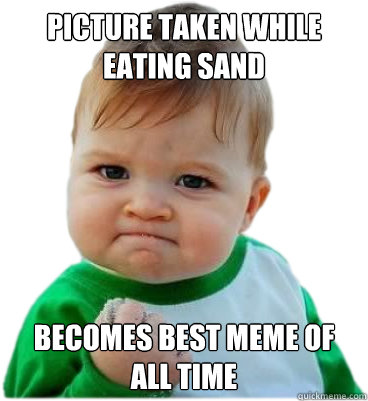 A well placed humorous meme is a great way to make people laugh and catch their attention.
Screenshots
Screenshots are a great way to provide proof of working or a product or service. This comes in real handy for backing up sales with evidence. You can also use them to draw attention to a specific part of the image with arrows and highlights.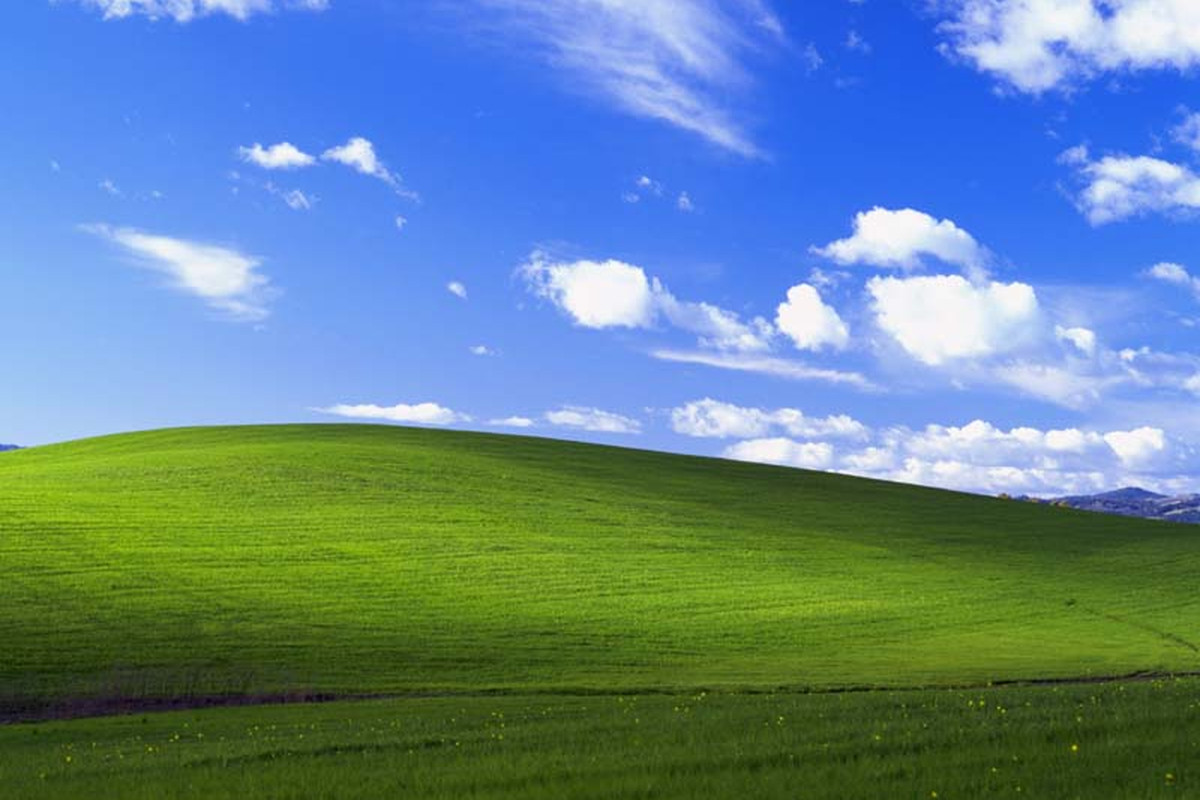 Screenshots have long been used in blogs, articles, and websites. Consider using them to capture customer reviews or testimonials from industry forums or social media platforms.
Building a responsive audience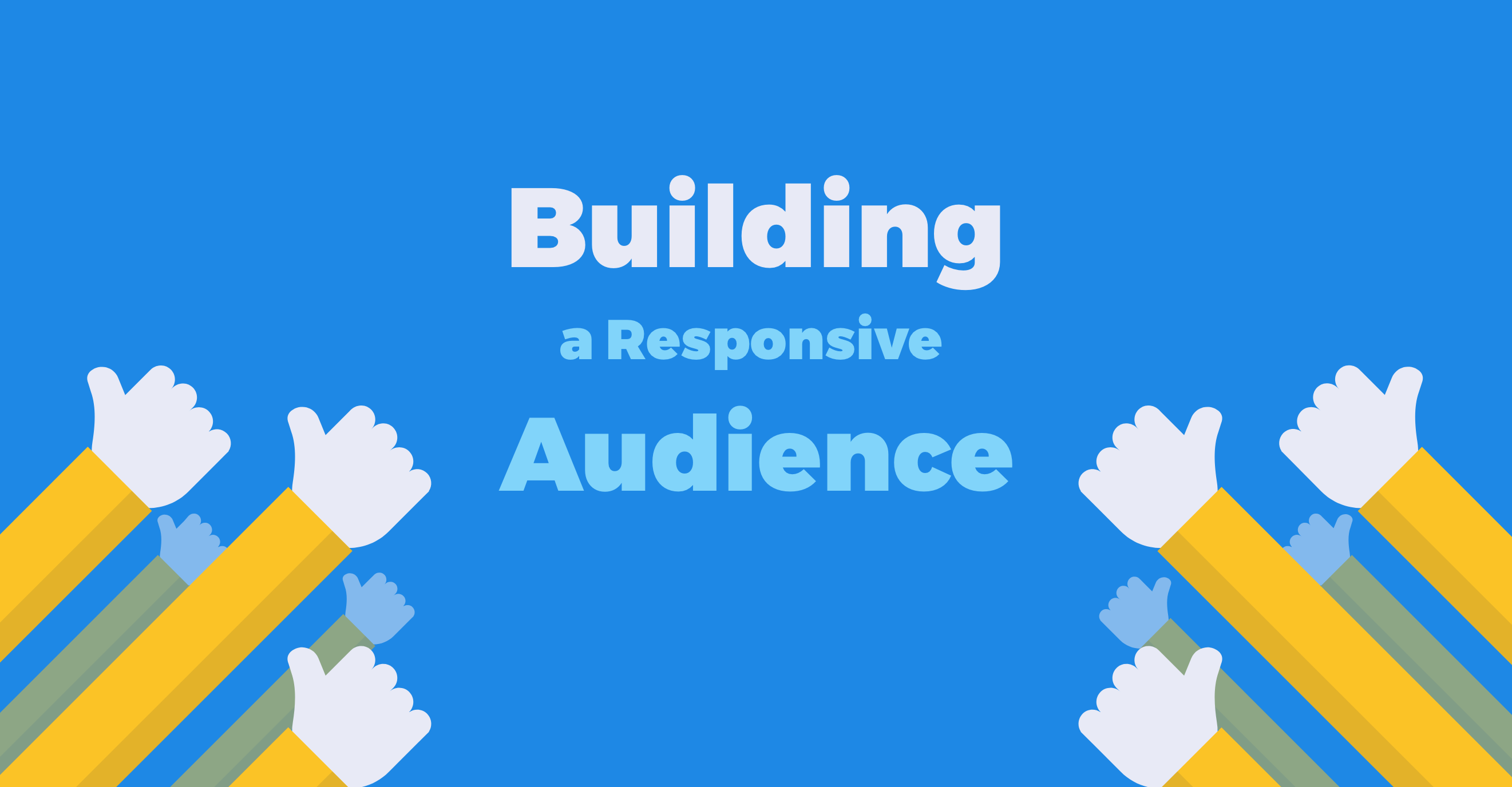 Having a healthy interactive audience is absolutely necessary for a successful blog. An intelligent and responsive comment section is a sign of trust.
There are different criteria for identifying a responsive audience which include an active comment section, number of comments, the quality of the discussion, mentions, and shares via social media management and many more.
A responsive audience is a sign of trust and influence you have on your readers. You can use this to present recommendations for selling your own products and services, and for promoting affiliate products.
Having an interactive audience is much more important having a large one. They become your voice in propagating your agenda to others.
The question now is how you build this audience. This is a time taking the process and does not yield results instantly. But there are ways and strategies which will help ensure you have a loyal following. Let see how you can achieve this.
Respect your audience
The famous proverb " Give respect, get respect" applies nowhere better than on the web. Web, a place filled with cyber bullies and people getting offended by any and everything, you have to be very careful with your words.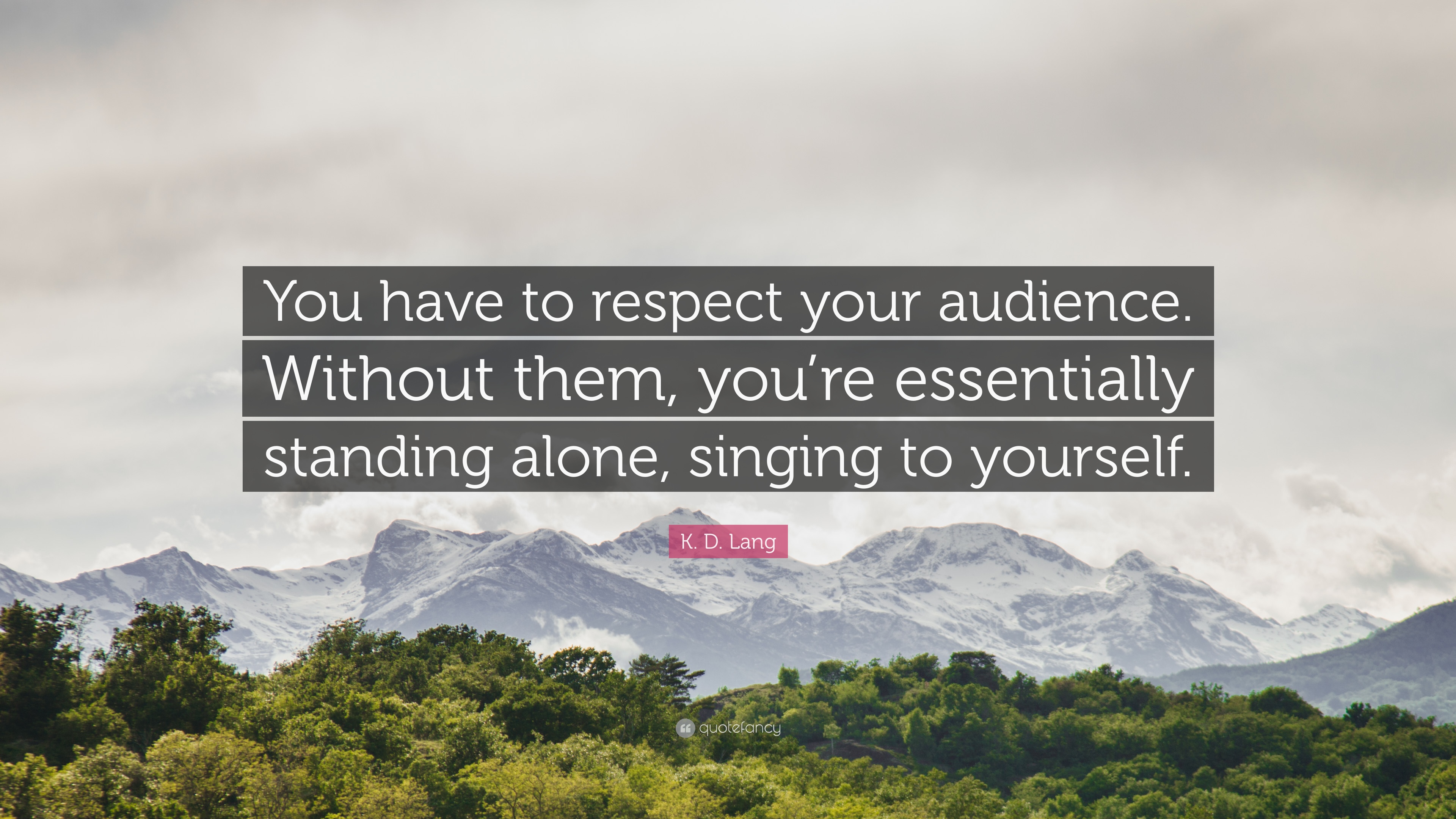 A general rule is to be respectful towards people and their opinions. Interaction on your blog has kind of a snowball effect. If not much is going on in the comments area most of your visitors will not feel the need or the desire to participate. You have to create an environment of friendly yet productive discussions all the while keeping the atmosphere respectful for all.
This also means that never to take advantage of them to make quick money. You could blow any trust that you have worked hard to earn by promoting an affiliate product that you are unfamiliar with just because you think it will make some sales.
High-quality content
In your endeavors of building an audience, do not forget the prime objective of this whole exercise, which is to educate your audience. You should always try and uphold the highest standards of quality while producing content.
Do not get sucked into the trend of producing content just because you have to due to time constraints or because it has been a while since your last post. Your writing must have a purpose around which the whole article is being written. Only then you will achieve the true satisfaction of having an audience which craves your content.
Make a connection with your readers
Connecting with your audience at a personal level is a big factor is establishing trust. Try to immerse your personality into your writing. People tend to respond better when the writer strikes a chord with them.
Whether or not your readers have had previous online encounters with you such as email exchange or commenting, if they feel like they know you, they will be more comfortable sharing your content with others. This can be done only if your personality is reflected in the content you put out
Story based marketing material
"Marketing is no longer about the stuff you make, but about the stories you tell"- Seth Godin. Storytelling is a great way to attract a faithful audience. Storytelling has the power to create trust.
The same concept applies to businesses. Brands are comprehending the power of stories to transform their presence and identity. The effect of comprehension, understanding, explanation, and absorption is trust.
Let us see how we can create an inspirational brand story to impress potential readers.
Writers persona
A brand story should be written with an open mind. It is not marketing material nor it is used for ads, sales or attracting online traffic. Its sole purpose is to create a sense of trust amongst the readers.
For this very reason, the writer of the story must bring out his personality in his writing. It should be evident from the piece that the story has character. Dull and tedious stories do not attract readers. Hence it is crucial that the writer produces from the heart.
Significantly impactful story
Your story should revolve around why you created the business and what impact it has had over the years. If you start off by quoting numbers and profits, people will not be able to connect.
Instead, start with defining the problem which bothered you and then explains how you went about solving that problem. A major turn on to a reader would be to see how your solution has impacted the lives of others.
Going a step forward, you need to establish a connection with customers. The construction of your business or the company is the process through which you have endured, but the end goal of all this effort must be the relationship you have developed with your valued customers. Highlight that in order to connect with the reader.
Spread the word
Outside of mathematics the expression "1 + 1 = 11" stands for "the sum is greater than the parts". Utilize your employees and customer to act as your social media advocates. If you have a great story behind you, people will be more than willing to share it with others.
There are however a few things you need to ensure for maximum results.
build your personal brand
Be active on social media
Spread the story wherever you can
Catch twenty-two, quality over quantity
In the race to break the news first and put out as much content as possible, we forgot the golden role of quality over quantity. Always remember, In the battle between quality and quantity of social media content, quality wins. Here are a few reasons why you should always post quality content.
Increase engagement
Social media is supposed to be engaging and social, hence the name. For businesses, the increase in this index means brand awareness. It also has a direct impact on your conversion funnel.
As you build trusted followers in your online community and give them quality content that's relevant to them, you'll see an increase in people viewing, liking and sharing your posts. But posts without the qualities that people like and share won't engage anyone.
Influence on SEO
Search engines are designed to look for quality content, basing their results on social signals to determine rank. In simpler words, the quality of content is measured by how often it is liked and shared on social media platforms.
Looking at ContentStudio, a content marketing, and social media management platform,
it uses social engagement as a parameter to determine the trending score and virality of the content being discovered using keywords.
Not only that, social engagement, shares, likes, and comments are a measure to determine the performance of a post.
The thought behind this is that if people are liking and sharing it on social media, it must be quality content that people would like to see in their search results as well. Some will say the SEO impact of social signals depends on the search engine, but even if Google doesn't take social media interaction into account it may still consider posts, shares, tweets, and retweets as credible backlinks.
Conclusion
The science behind successful social media management is to build an intelligent and responsive audience which will then advocate your product/ service on your behalf. Comprehend your audience's inclination and construct your content accordingly. use proven tactics to identify the right marketing platforms for your content and implement tested social engagement techniques. Ascertain that there is enough visual material for the audience to better understand the idea. Responsiveness towards the audience will always capture their intrigue are signs of an intelligent audience. Use enhanced research amalgamated with a captivating story based marketing material. Try standardized content.
If you find these strategies helpful, let us know in the comment section.
Wasiq Naeem
Wasiq Naeem is a content and digital marketing veteran who is passionate about his writing. Extensive research and producing high-quality content is just another day at the office for him.