In the saturated world of the content we live in today, businesses are constantly on the lookout for new ways of enhancing their content marketing.
Fortunately, there are a number of B2B content marketing tools now available that can make a difference in how businesses reach their audiences and generate leads.
We look at seven B2B content marketing tools that your business idea needs, including how to use them and what they cost.
1. 
Content Marketing Research Tool – Ahrefs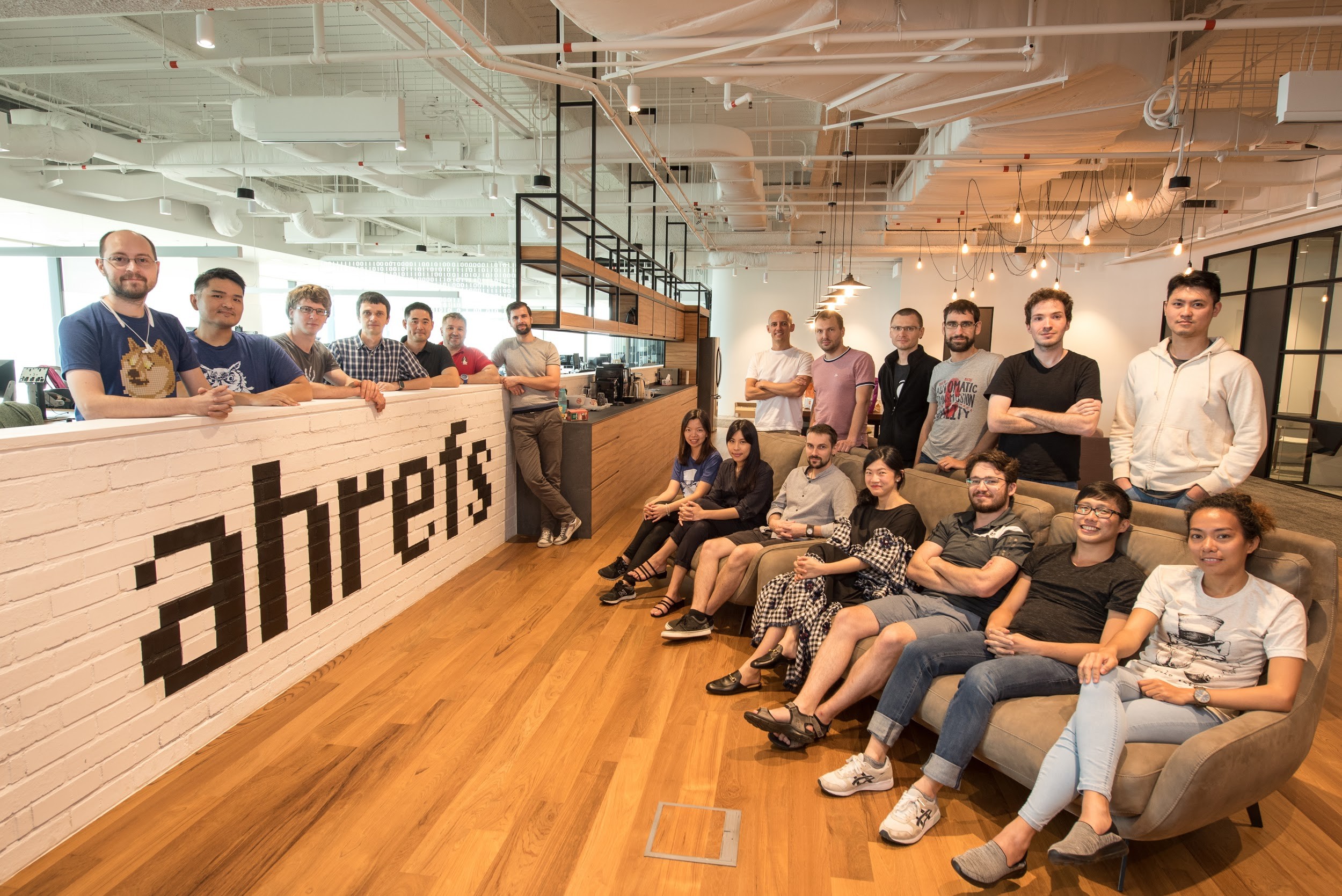 Source: Ahrefs
In the B2B content marketing world, Ahrefs is the SEO tool everyone uses. Why? Because the platform has multiple functions that make content marketing more streamlined and productive.
For content creators, it often isn't the writing of the content that is the challenge—it is the ability to get that content seen by the right people.
This is a struggle because of the amount of content being generated across the marketing world—competitors and creators within the industry are often trying to reach the same pool of leads that you are.
To get the eyeballs you need to boost your content across the internet, and most importantly, in Google's search rankings, you need to optimize your strategy.
As many marketers know, two of the top content marketing strategies at the moment are keyword research and backlinking. Many SEO companies use this tool to achieve their goals.
While you can study keywords manually using Google search, a tool like Ahrefs makes the process much easier.
We did a quick search for 'content marketing' on Ahrefs and got these results, outlining the popularity of the search term and the difficulty of ranking for it.


And if you're looking for content or keyword ideas, you can even see similar search terms, as well as common questions asked about the keyword.


This information is incredibly helpful for creating content and directing your ideas for writing content.
Alongside this aspect of keyword research, Ahrefs is a great platform for finding similar content and contacts to get backlinks from.
To prove to Google that your site and content are worthy of Google's first page, and maybe even its top spot, you need to optimize your link-building strategies.
Which is where Ahrefs comes in. You can use it to explore competitors' sites, as well as to check the backlinks you and others are receiving.
All of which makes Ahrefs a very handy tool for content marketers trying to organically improve Google rankings.
As a B2B content marketing tool, Ahrefs delivers great results and is fairly easy to use—Ahrefs also has a blog that includes step-by-step instructions on using the platform as well as new strategies and updates.
The pricing for Ahrefs is a bit steep—$99 a month for a single user, up to $399 a month for three users. However, it is a great investment with proven results.
2.
Social Media Management and Content Marketing Tool – Content Studio
Creating content is an important step in the content marketing sphere.
But as we have established, the creation of content is only one part—getting the right people to see it at the right time is equally important, if not more.
Much has been said about the right time to post on social media and while there are tools out there to help you decide this, Content Studio is the content scheduling tool that goes above and beyond.
Not only is Content Studio a social media scheduling tool, but it also gives users in-depth analysis to understand how their content is performing, historically, and live.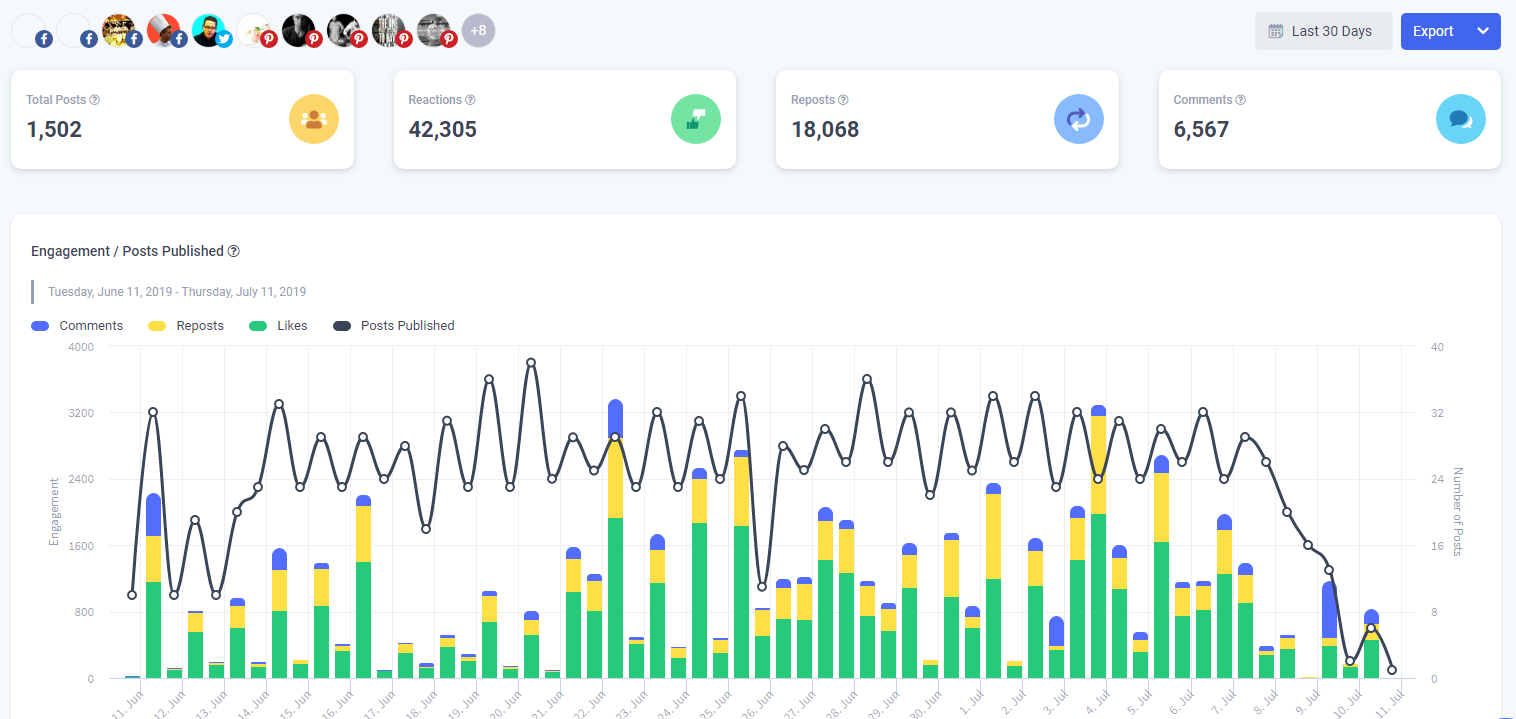 Additionally, you can create content on Content Studio using their sophisticated AI content-generating software.
This is a massive boost for marketers who can save time they would have otherwise spent on creating text for social media posts.
Content Studio also offers a content discovery section for users. The platform has an adaptive system that makes searching and query building easier and more effective.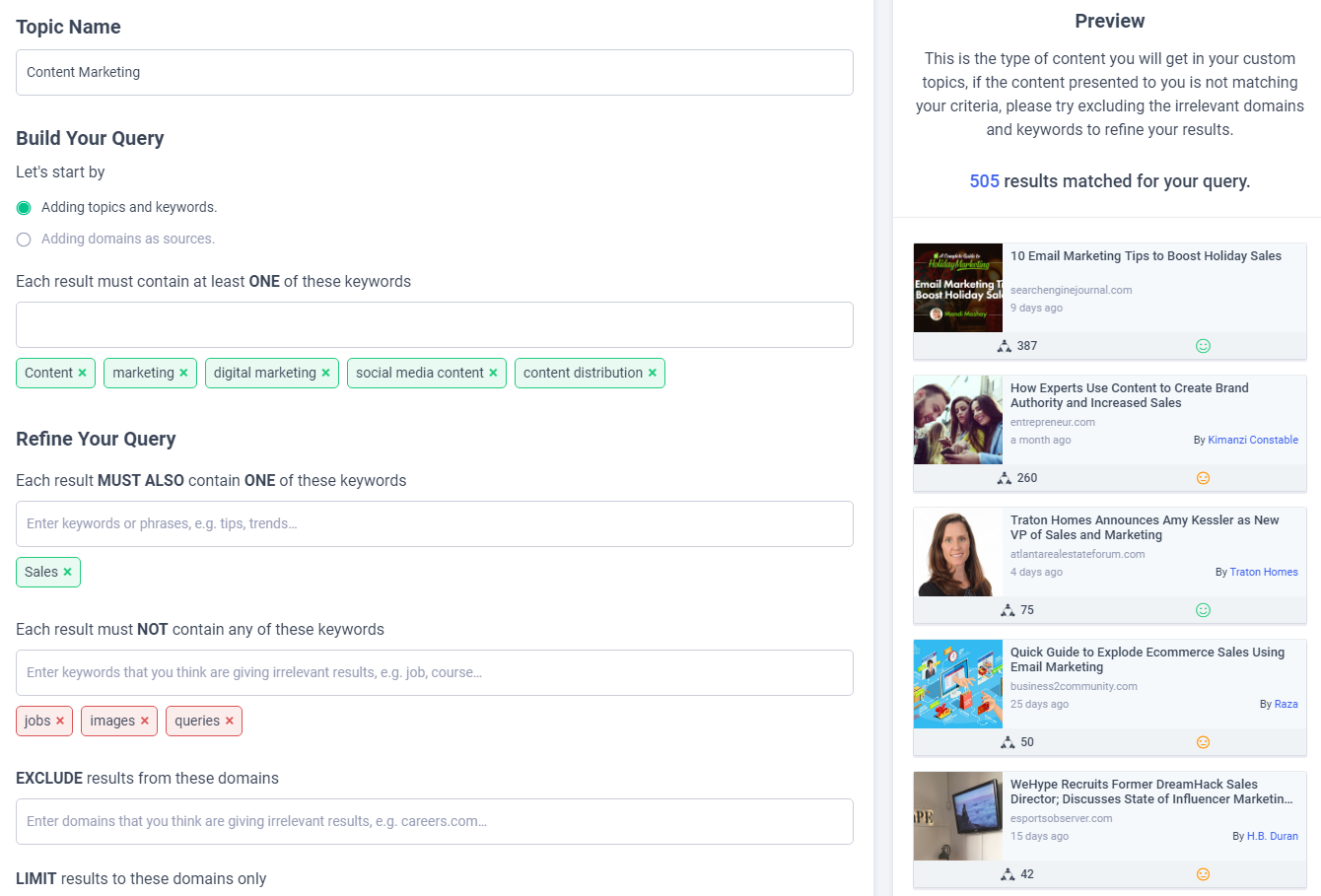 Content Studio makes it easier to find content within your industry which not only saves marketers time with regards to creating content, but it also places your business as a thought leader, not just a content creator.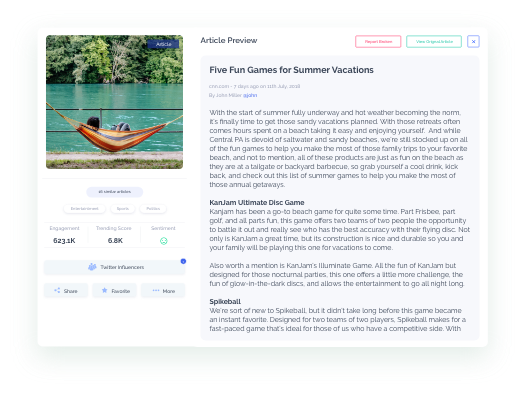 Priced between $49-$299 per month, Content Studio isn't that hard on the budget, while still offering a lot of resources.
For B2B marketers looking for comprehensive content creation, curation, analytics, and scheduling tool, Contentstudio has much to offer.
3.        
App Creation Tool – App Institute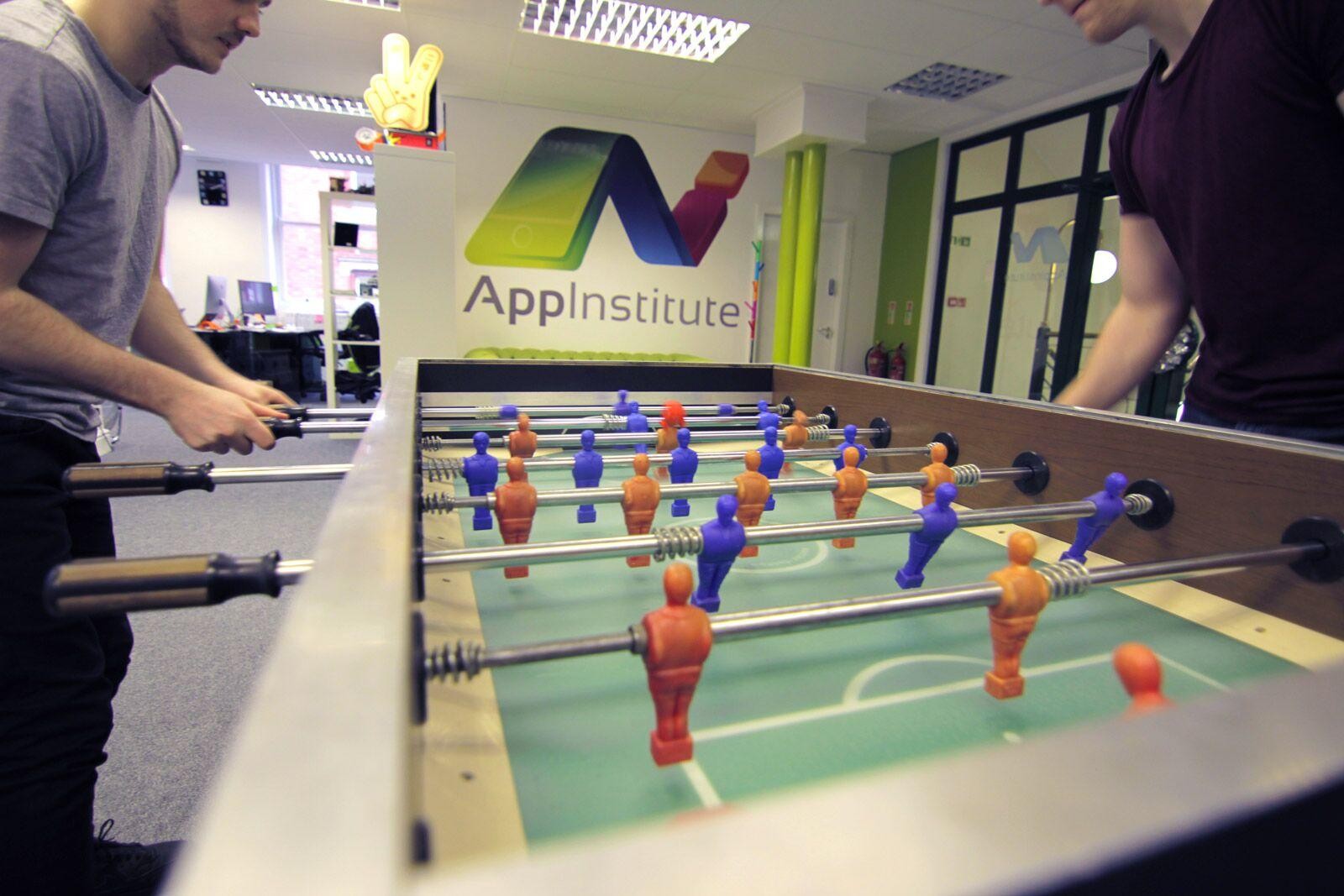 Source: App Institue
Apps have become an incredibly important tool in mobile content marketing, primarily because of the popularity of mobile usage over other devices.
In other words, if your business doesn't have an app, you are most likely losing out on a lot of leads.
But creating an app has usually been an enormous task—requiring third parties to design, create, and code the apps and then to maintain it.
Unsurprisingly, the process has also historically been extremely expensive—not exactly a possibility for small businesses or startups, and often even for larger organizations.
However, you can now build your own mobile app with an online tool—App Institute. You can start creating your app in the simple drag-and-drop building, as you can see below.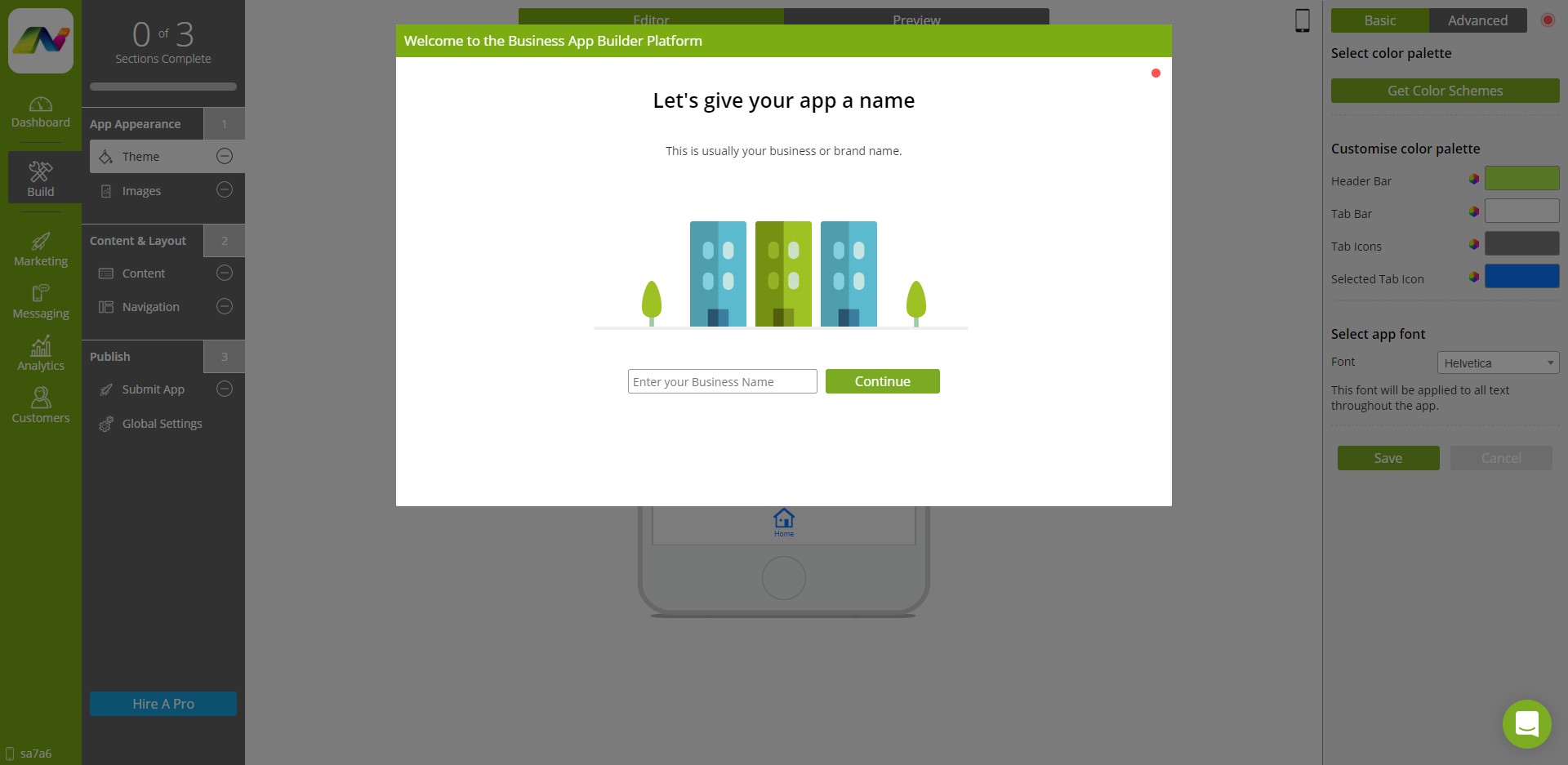 Choose the kind of app you want to create—promotional, informational, to boost customer loyalty, or for bookings.
Enter your website and the app builder pulls the color scheme directly from your site to create harmony between your different platforms.
You can then customize more details such as navigation, images, and settings. And voila, your app has been created.
The great thing about App Institute is that you can start building your app for free. The paid options begin at $42 per month and go up to $84 per month for the Pro+ version, a whole lot less than you would have paid otherwise.
4. 
Content Curation Tool – Feedly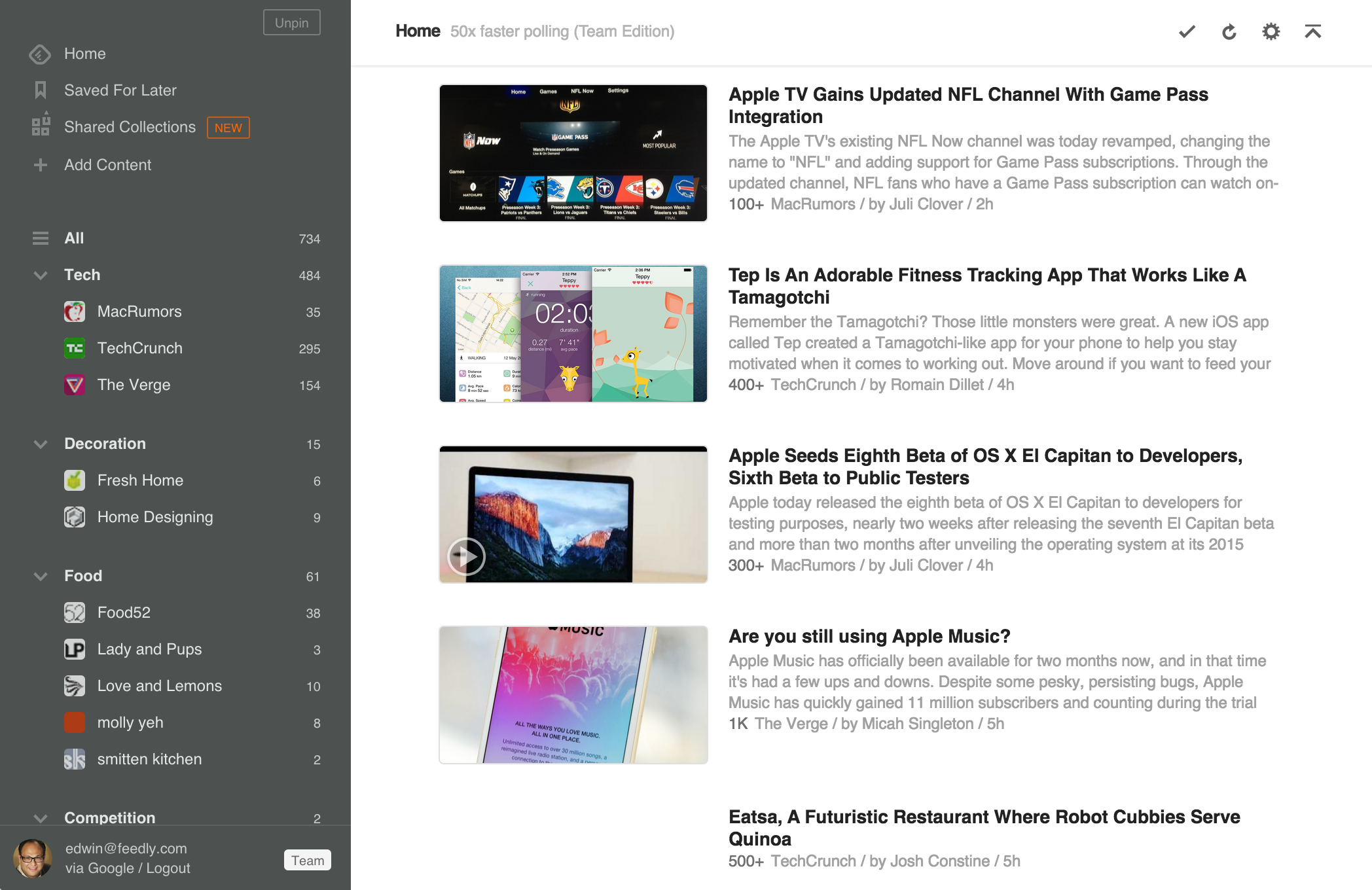 Source: Feedly
In the world of B2B content marketing, you need to know what is happening in your industry, which is also a great way of curating content.
Content curation helps save time on creating more material while still keeping your social feeds fresh and engaging.
But, how do you find out which are the popular blogs in your sector? And who are the people you should be following for industry news and to make connections with?
Feedly is a great resource for finding like-minded content creators so that you can keep up with all the information that matters to your brand.
You can search for content per topic to find the top sources pertaining to your industry.


Once you begin your research, Feedly shows you the top sources for the topic. You can also see related topics and keywords that could guide the direction of your writing and link building.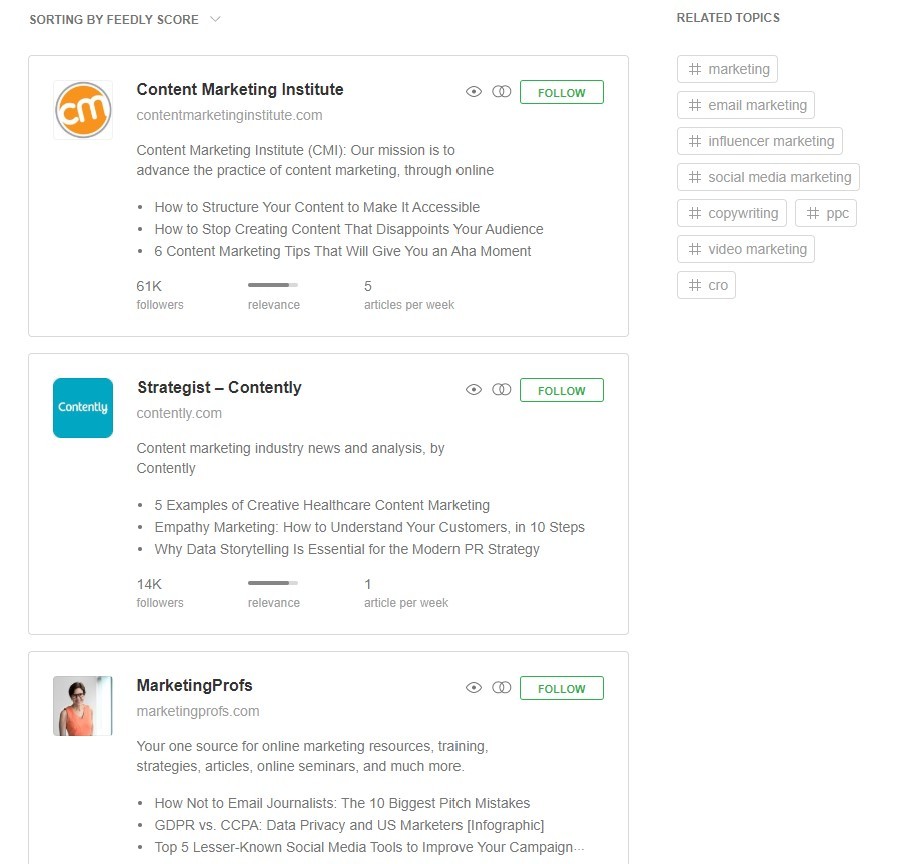 You can sort the list by Feedly's own score, the number of followers the site has, or how many articles they write per week.
Follow the sites that have the content that you are most interested in, and save articles that you want to come back to. You can also add articles to read later if you don't have time right now.
Create boards to keep the different topics related to your brand separate from each other.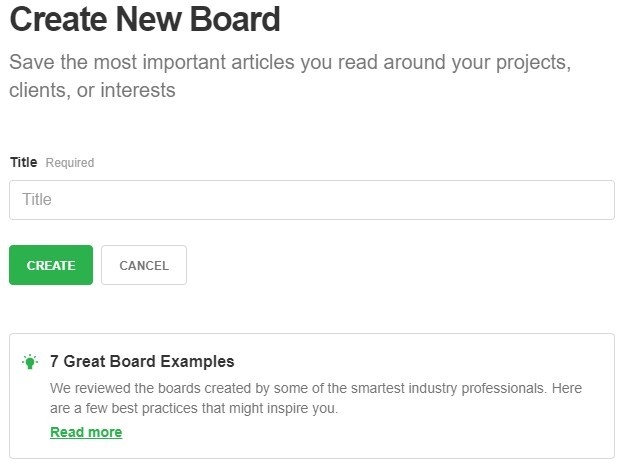 Additionally, you can share your Feedly streams with your teammates and across a number of chat and project management platforms, which makes it a convenient and collaborative tool.
The best thing about Feedly is that you can use it for free or choose to upgrade it for less than $6 a month for the Pro plan, or for $18 a month per user for the team plan.
Feedly is convenient to use and easy on the pocket, which makes it an ideal content curation tool for B2B companies.
5. 
Email Outreach Tool – Lemlist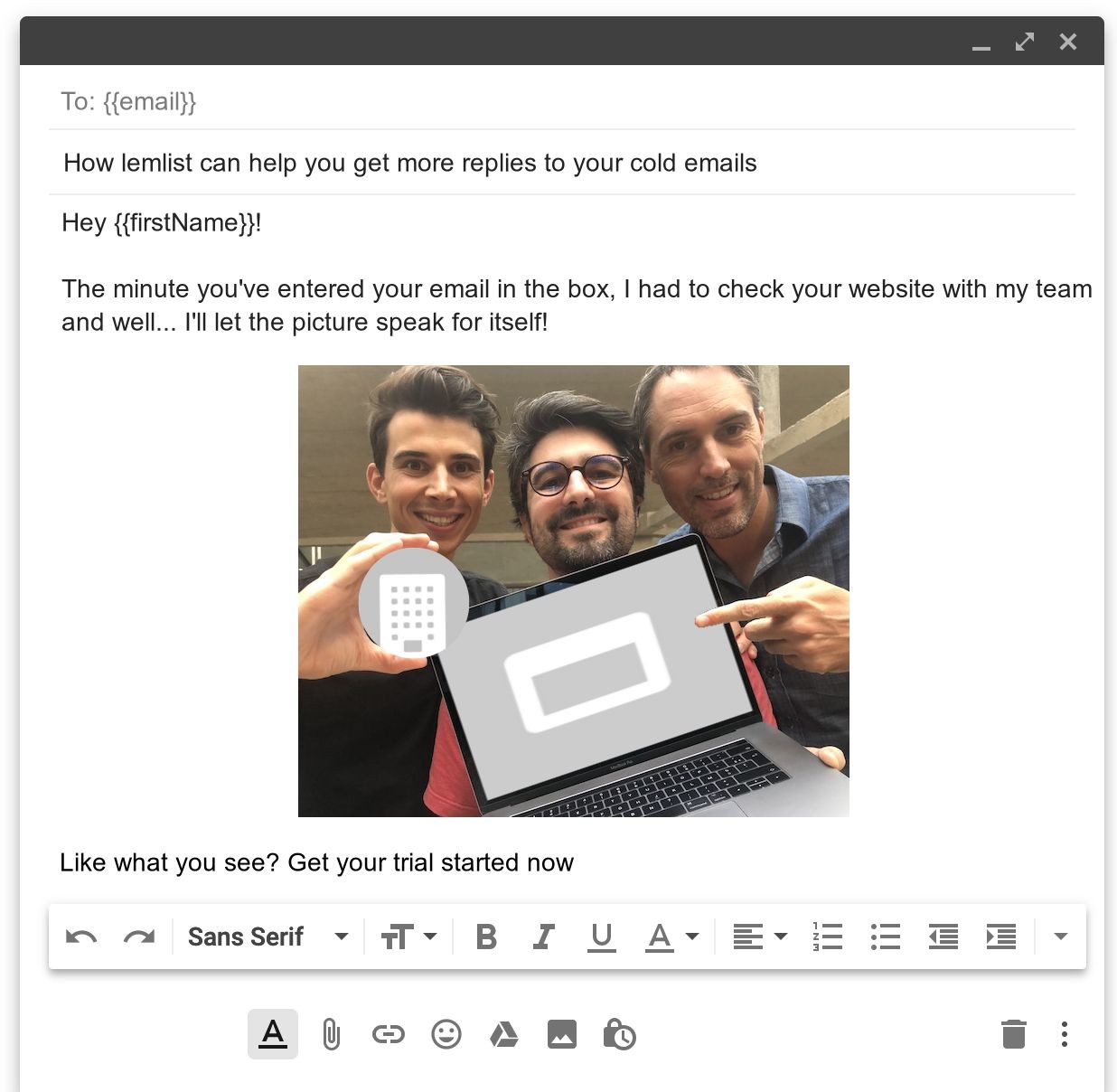 source: Lemlist
We have mentioned the importance of link building in content marketing before and one of the more popular ways to get backlinks is through email outreach.
However, creating quality emails is always a challenge—businesses receive hundreds of promotional emails every day.
Even if you have quality email content to share with someone, it will be difficult for marketers to determine which deserves their attention, and which content doesn't.
When it comes to email marketing, marketers want a tool that makes the process of creating attractive outreach emails easier, and also yields solid results.
Lemlist is a cold email software that makes the outreach email process more intuitive and goal-oriented.
What sets Lemlist apart from a number of other email automation tools is that you can also incorporate images in their outreach templates.
Visuals are necessary for making your content stand out in a crowd, which is why they have become so popular in content marketing.
But email automation tools don't usually include such a feature, which is why Lemlist is a good option for outreach emails.
Lemlist offers personalization options that make your outreach messages more clickable and helps you review your campaigns to see what worked and what can be improved, as you can see in the below screenshot.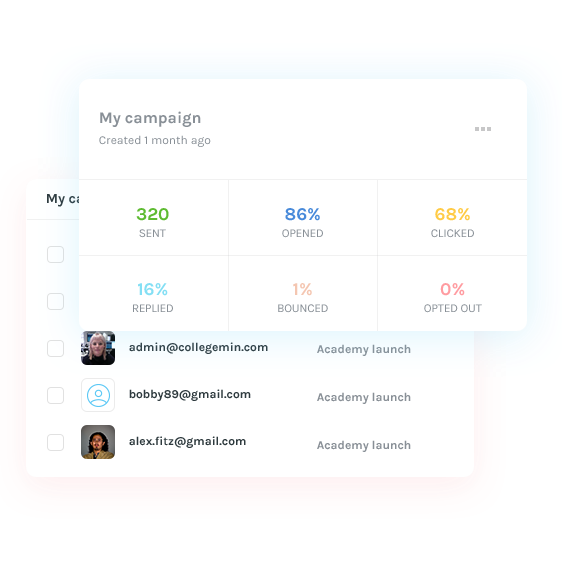 Additionally, Lemlist has an A/B testing option that allows you to act on the results you see from your outreach campaign.


And Lemlist is integrated with Slack so you can get notifications about your campaign even without logging into Lemlist.
The pricing for the software isn't that hard on the budget—from $29-$99 per month depending on your needs, which makes it a great B2B content marketing tool.
6.  
Live Chat Tool – HubSpot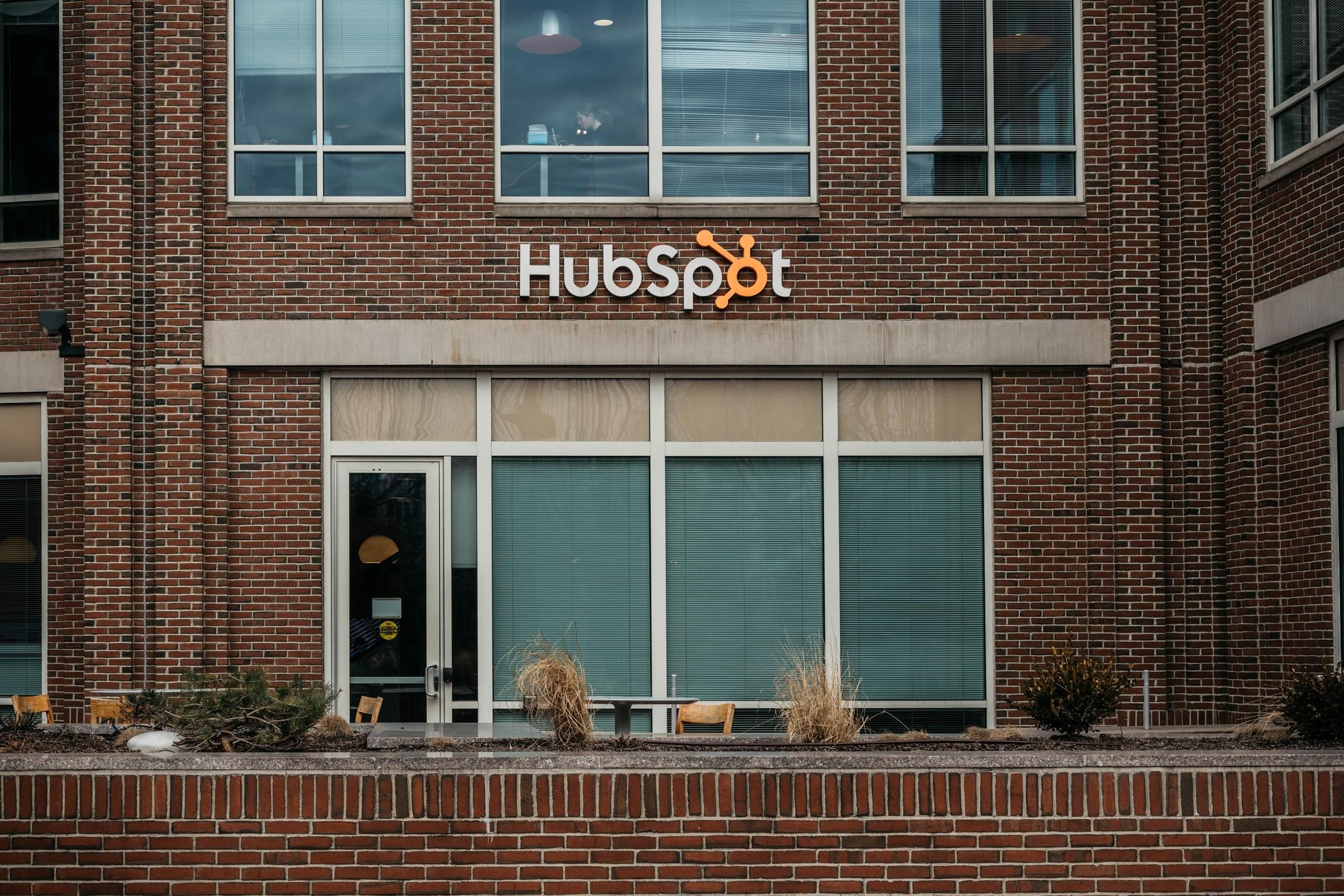 Source: HubSpot
The speed at which customers and clients require support and replies now has increased significantly over the past few years.
With this in mind, customer service as a whole has become a completely different ballgame.
While many businesses have focused their efforts on customer service teams based in call centers around the world, others have moved onto something else—live chats.
Admittedly, chat software wasn't at its best a few years ago—automated chatbots were more likely to send clients away than help solve issues.
But all that has changed thanks to evolving machine learning software and improvements with AI. Now, chatbots can answer difficult questions and solve problems with more efficiency.
And one of the platforms leading the way with sophisticated chatbots is HubSpot. The multi-marketing software platform has a number of tools to offer a content marketer.
The HubSpot live chat tool is definitely one for B2B and B2C businesses. The chatbot builder is free to integrate on your website and doesn't require knowledge of coding.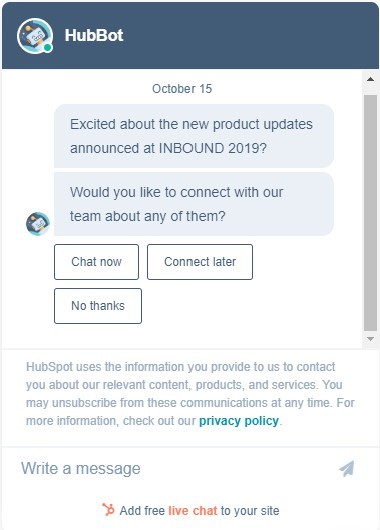 Plus, the chatbots offered by HubSpot are incredibly sophisticated—you can personalize the responses to make the conversational experience more effective for clients.
The HubSpot chatbots can answer easier queries from clients and customers, so your customer service team can focus on the more difficult questions they may have.
When it comes to pricing, the live chat can be added to your website for free, alongside a host of HubSpot features including the HubSpot CRM, forms, limited email marketing, and more.
If you want additional features, HubSpot has paid plans from $50 a month for a starter pack, $800 for a professional pack, and $3200 for the Enterprise package.
7.  
Content Marketing Graphics Tool – Venngage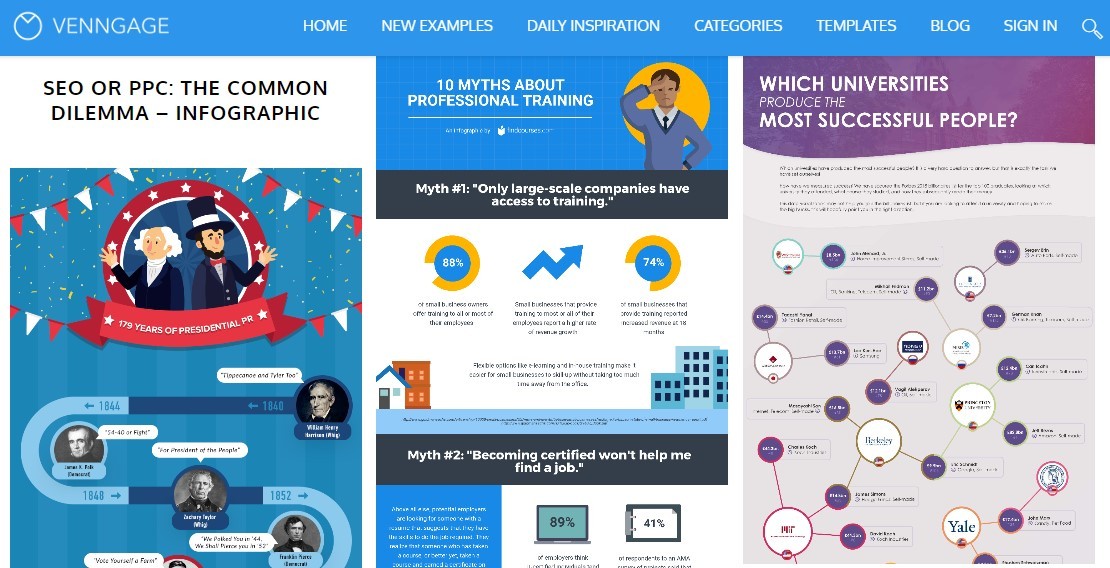 As a content marketer at Venngage, I know how convenient it is to have a graphic design tool at hand to make your content more engaging.
Content creators are constantly struggling to ensure that their content is seen by as many people as possible—you've put in the hard work of researching and writing a piece, it is a shame if nobody sees it.
But as we have established, there is so much content being created—so how can you ensure your pieces are seen?
Clickbait titles no longer work but, at the same time, people are too busy to stop to read a piece past a headline. This is why a strong accompanying visual is so important.
Whether you want to create a graph or are looking for a customizable poster design, Venngage has a number of visual designs for you to use, like the example below.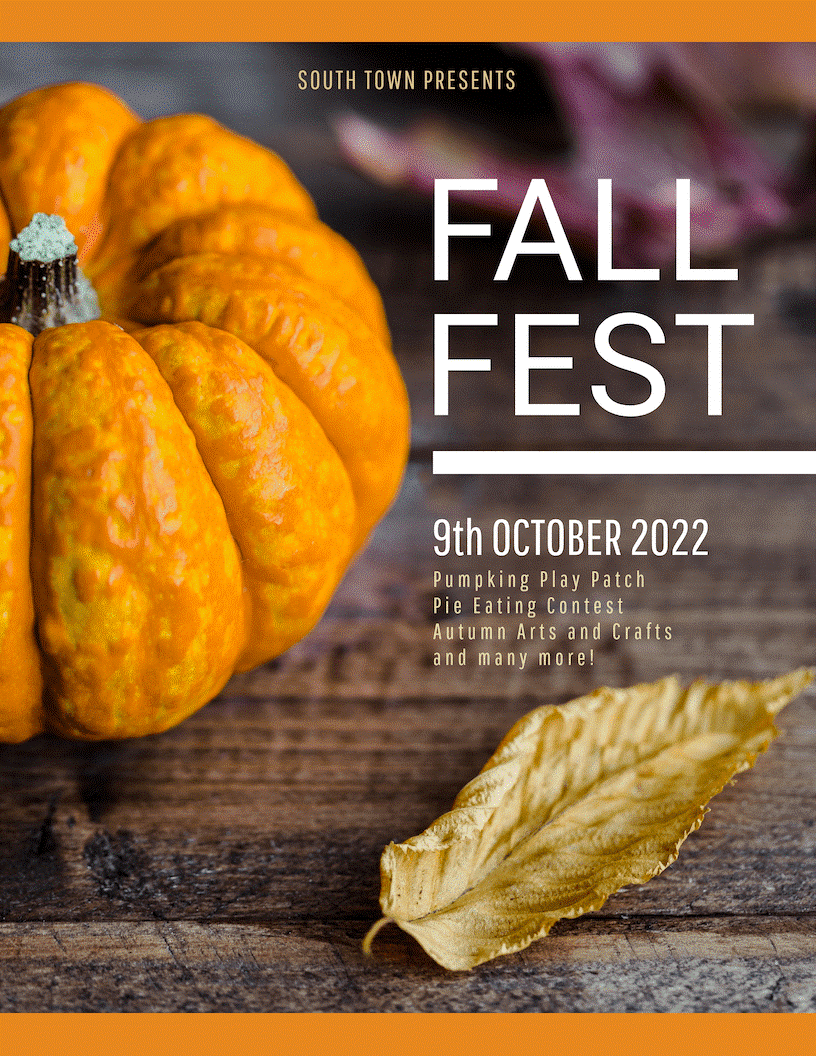 The platform also offers a variety of templates for infographics and pitch decks, alongside brochures, flyers, and reports.
Venngage's intuitive and customizable platform makes creating designs easier than ever before—simply choose a template and change or move around elements as required.
The drop-down menu (pictured below) gives you a variety of options for adapting designs to your needs.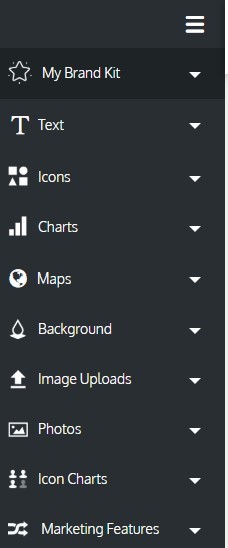 Additionally, Venngage offers businesses the 'My Brand Kit' option which allows you to customize your designs with your brand fonts, colors, and logos.
This makes creating designs that are brand-specific much easier, which is why Venngage is such a useful design tool for B2B businesses.
And if you're still trying to find your way around, or make the most of the platform, the Venngage blog has tutorials and offers ideas that will help you create the best designs.
The free version of Venngage allows you to create up to five infographics, but for just $19 a month, the premium version gives you much more.
For businesses, the price is only $49 a month and includes access to every aspect of the platform.
Add-On Tool 
Team Collaboration Tool -Xtensio
In the information age, we live in a world of overwhelming content. Everywhere you look, in every nook and cranny of the entire planet, each individual and business is seeking not just to get their content out there, but ensure that the target audience will consume them.
Good thing, there's Xtensio. The primary purpose of this tool is to make content creation much more efficient, whether it is for B2B or B2C audiences.
Xtensio began as a way to solve the problems of its founders, similar to issues faced by business people today. As they work on teams, they have to pass around documents and presentations, creating a mess to complete a project.
So, they designed a user-friendly creator studio where team members can work together at the same time. No need to wait on revisions and delay assignments, everyone can share their input on making beautiful living documents to set your brand apart.
Now, companies can benefit from Xtensio's massive collection of customizable document templates. Its easy drag-and-drop UI won't overwhelm users, so you can tweak all you want to turn your vision into reality.
For B2B presentations, you can create strategy documents, landing pages, or content calendars. Plus, you can generate reports, fact sheets, and case study results.
But if you want to express your team's creativity, you can get free reign with your work by starting from a blank slate and using Xtensio's collection of editable components.
On the side of branding, Xtensio allows you to make all of your materials in line with how you want to present your brand. This feature allows you to save time and make the company effortlessly unforgettable.
Finally, what sets Xtensio apart is its collaborative strength. Your team can work together wherever they might be in the world, or you can loop in your clients for discussions and real-time feedback. Indeed, Xtensio is a tool you need if you want to set your brand performance apart from the rest.
Bonus Tool
If you are looking for a complete digital marketing tool that encompasses website development, SEO, hosting, blog, etc try Builderall
Summing Up
These seven B2B content marketing tools will make it easier to create and promote content to your audience.
You can also use an Experiential Event Marketing Agency to help promote your business.
Though some of them are a bit hefty on the budget, the results are well worth the investment. With these tools in hand, your content marketing is set to improve in no time.
---
Guest blog post by Ronita Mohan who is a content marketer at the infographic template and design platform Venngage. She regularly writes about digital marketing, design, productivity, pop culture, and representation.
Twitter: @Venngage
Wasiq Naeem
Wasiq Naeem is a content and digital marketing veteran who is passionate about his writing. Extensive research and producing high-quality content is just another day at the office for him.